An Awesome Spectacle!
Review of Albuquerque International Balloon Fiesta
The Albuquerque International Balloon Fiesta was on our bucket list of things to do, and we finally got around to attending this event this past October. We awakened at 5 AM, got dressed, and headed out to the festival grounds on the north side of Albuquerque, which was only about 15 miles from our hotel.
We arrived at Fiesta Park before dawn, and in the distance we could already see the intermittent glow of various balloons punctuating the darkness as the flame-throwing burners heated up the air inside the balloons. We parked the car in a distant lot and hurriedly walked to the fiesta grounds where we were herded through metal detectors. But soon we were there, on the grounds, on the grass, walking amidst dozens if not hundreds of balloons in various stages of flight preparation.
Some balloons were still flat, laid out on the grass; others were semi-inflated, lying on their sides; and still others were upright, ready to take flight. One by one the various balloons popped upright as the crowds cheered the pilots on.
As the sun came up over the mountains the balloons began to take flight, one, two, three at a time. Soon the sky was full of balloons of various colors, shapes, and sizes, ascending peacefully into the heavens.
Now when I hear the term "mass ascension" I think of some sort of religious or spiritual experience, and I suppose that isn't too far from the truth. The Wednesday morning Mass Ascension event was a truly awesome spectacle, a once-in-a-lifetime experience. We went back the next evening for the "Glowdeo", which was described as a "static event" in that the balloons did not take flight, but rather remained upright on the ground glowing in the darkness as the pilots fired the burners. That in itself was a very cool spectacle.
We really enjoyed the Albuquerque International Balloon Fiesta, and are so glad that we made the pilgrimage to New Mexico in order to attend. The only negative part of the experience was the bumper-to-bumper traffic trying to get into the Fiesta Park grounds. It was a real cluster f*ck. But the Mass Ascension itself was a sublime experience, one that I would hardily recommend if you have not yet experienced it...
Date of experience: October 2019
---

Sumptuous Fine Dining At the Chef's Table!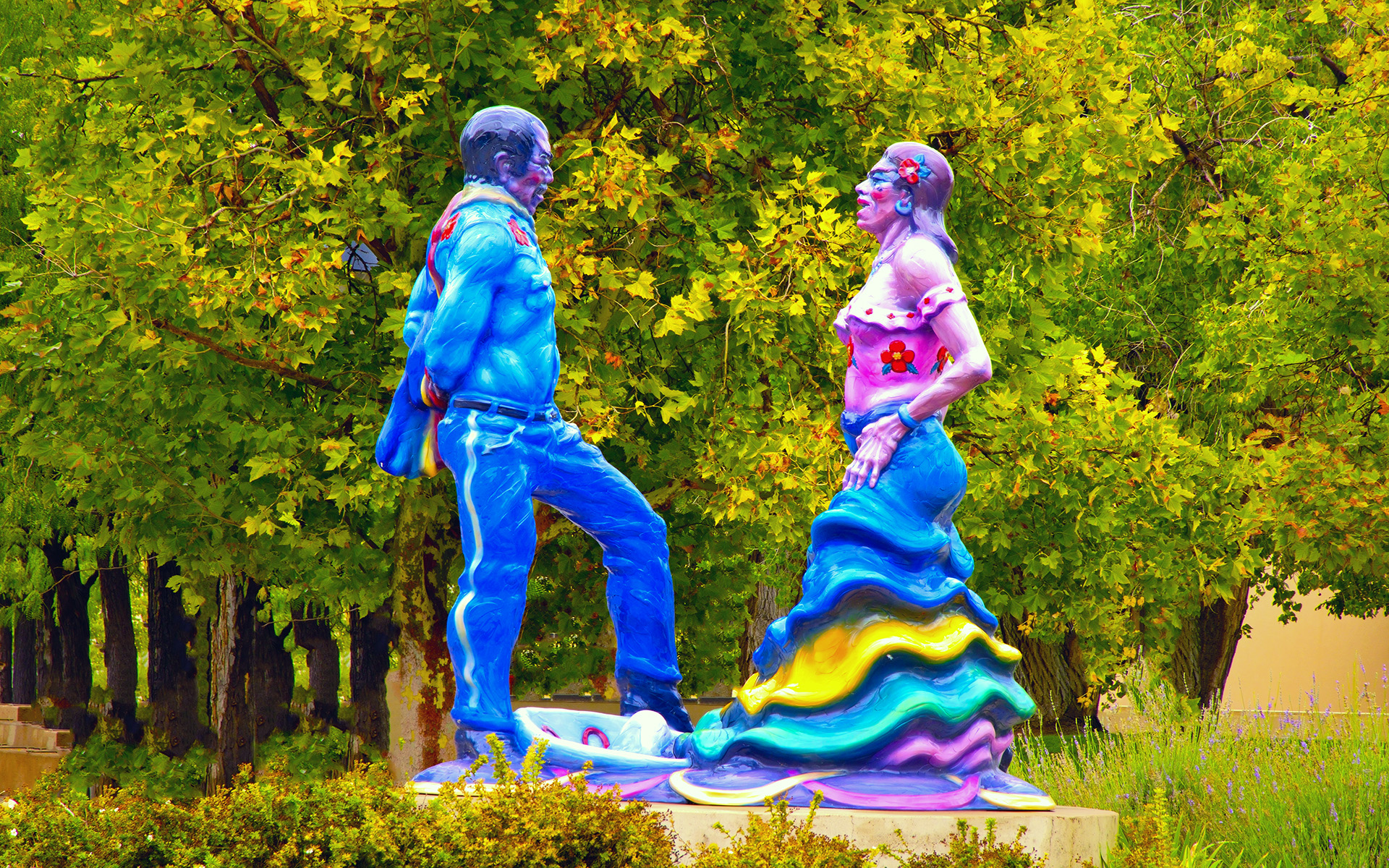 Review of Los Poblanos Historic Inn & Organic Farm Restaurant
While visiting Albuquerque for the International Hot Air Balloon Fiesta we had dinner one night at the Los Poblanos Historic Inn & Organic Farm Restaurant. We sat at the Chef's Table, at the edge of the kitchen, and had a good view of the goings-on in there.
OMG! What a frenzied flurry of frenetic activity! There must have been 8 chefs at various stations around the kitchen, all focused on their particular specialty. A huge wood fire was blazing at the other end of the kitchen, as the chef at that station moved the coals around to various grills in his alcove. It was great fun to watch all of the dinners and dishes being prepared and swiftly taken out to the diners in the various outer dining rooms.
As for us, we were presented with an 8-course meal, small plates superbly prepared by the different chefs. They started us out with House Pickles over pheasant eggs, then progressed to the various other courses--Ash-Roasted Beets; NM Corn Project (Pazole); Aguachile of Halibut (Ceviche); Tomato-Leaf Triangoli (eggplant-stuffed Ravioli); Mojo Rojo (lamb neck tamale in a mole sauce); and Mangalista Pig (a slice of pork roast with house cabbage and rye bread toast).
Then came the desserts--Carrot Sorbet; Mavis' Chevre (house sopapillas, carmalized fig, peach jam with a dash of 21 year-old Monticello Balsamic vinegar); a piece of Honey Cake; and last but not least, Lavender Bites.
Wow! All of the food was all very flavorful, excellently prepared, with an artistic presentation. The wait staff were all very friendly, and the chefs were eager to describe each course as it was presented to us. We had wine pairings with each course, and our only complaint was that the wine pours were on the SKIMPY side. They could have left the bottles for our table (six of us) to finish...
After the meal we were given a tour of the kitchen, then we took our doggie bags and went home completely satisfied. If you haven't yet visited Los Poblanos Historic Inn & Organic Farm Restaurant, give it a try. You won't be disappointed!
Date of visit: October 2019
---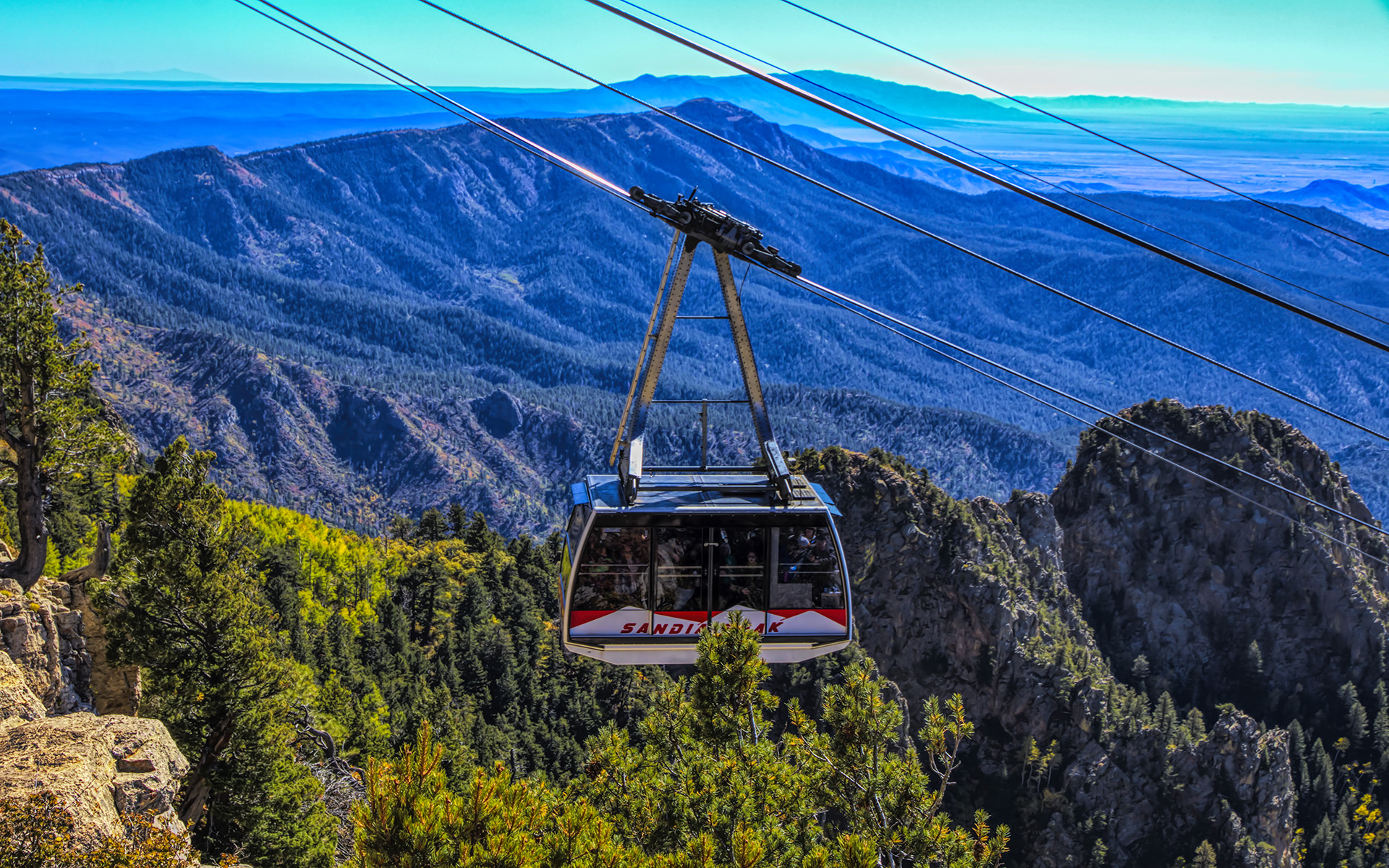 Lunch With A View...
Review of Ten 3, Alburquerque New Mexico
We heard about this cool new restaurant on top of a mountain, so we drove up to the top of the Sandia Mountains near Albuquerque and parked our car beneath the tall array of radio antennae. We walked to a gift shop/cafe, expecting to find the restaurant, and were told that the restaurant in question was a 1.5 mile hike along the Crest Trail toward the tram station. What!?
Since we were determined to eat at this restaurant, we laced up our hiking boots, donned a backpack, packed up some water and a camera, and headed out along the Sandia Crest Trail for a chilly hike through the woods towards the tram terminal in question. The trail was over 10,000 feet in elevation, and the air was more than a bit thin...
The trailhead near the parking lot afforded breathtaking views of Albuquerque, Mt. Taylor, the Jemez mountains, the Sangre de Cristo mountains, the San Pedro mountains, the Manzano mountains, and Ladron peak, just to name a few. But soon the trail headed into the woods, and all views were lost until we came out on the other end about an hour later.
Ten 3 was apparently completed just a few months earlier, in April. A very modern building, it sits just above the tram terminal on the peak of the Sandias. We were seated immediately, despite the fact that the dining room was nearly completely full. People chatted amiably, and large bay windows afforded views of the mountains and valley below.
Soon our waitress Ivy (?) appeared to take our food and drink orders. We ordered the Antipasto Platter as a starter, and I got the Smoked Brisket Sandwich with sweet potato salad, while my partner settled on the Baby Kale Caesar. Ivy informed us that all of the food is brought up on the tram every morning, and the cooks have to unload it every day at the start of their shift.
The food was delicious, the service was efficient, and the views were spectacular. We finished our lunch and drinks then headed out for our return hike through the woods. We would definitely go back to Ten 3 the next time that we are in Albuquerque, but maybe we would take the tram up next time...

Date of visit: October 2019
---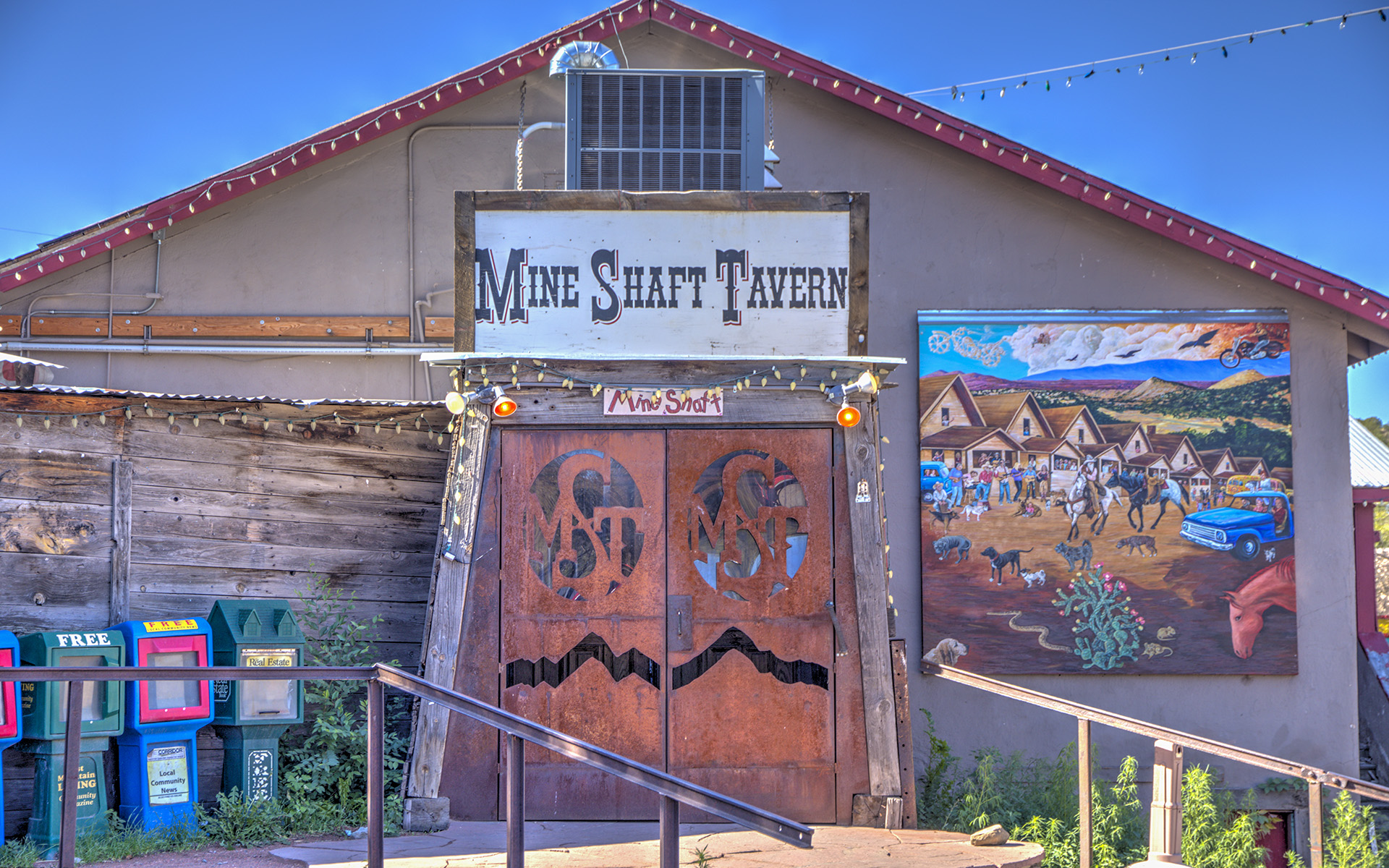 Turquoise Trail Treat...
Review of The Mine Shaft Tavern, Madrid New Mexico
We were traveling the Turquoise Trail from Santa Fe to Albuquerque, and stopped to peruse the shops and galleries of the small town of Madrid. We were hungry so we stopped into The Mine Shaft Tavern for lunch, and boy were we glad we did!
We got there right at 11 when they opened the doors, and were seated immediately. Our waitress soon appeared to take our orders. We got an order of the deep fried green chilies as an appetizer, and a bowl of the Green Chile Stew. Both were dee-licious! I got the Mad Chile Cheeseburger with Wagyu beef, and it was one of the best burgers I have ever had! My partner ordered a salad with chicken--her default standard.
Our waitress was friendly and efficient, and all the food was pretty darn good, ecpecially the deep fried chiles and the Green Chile Stew. We would definitely go back the next time we are anywhere near Madrid...
Date of visit: October 2019
---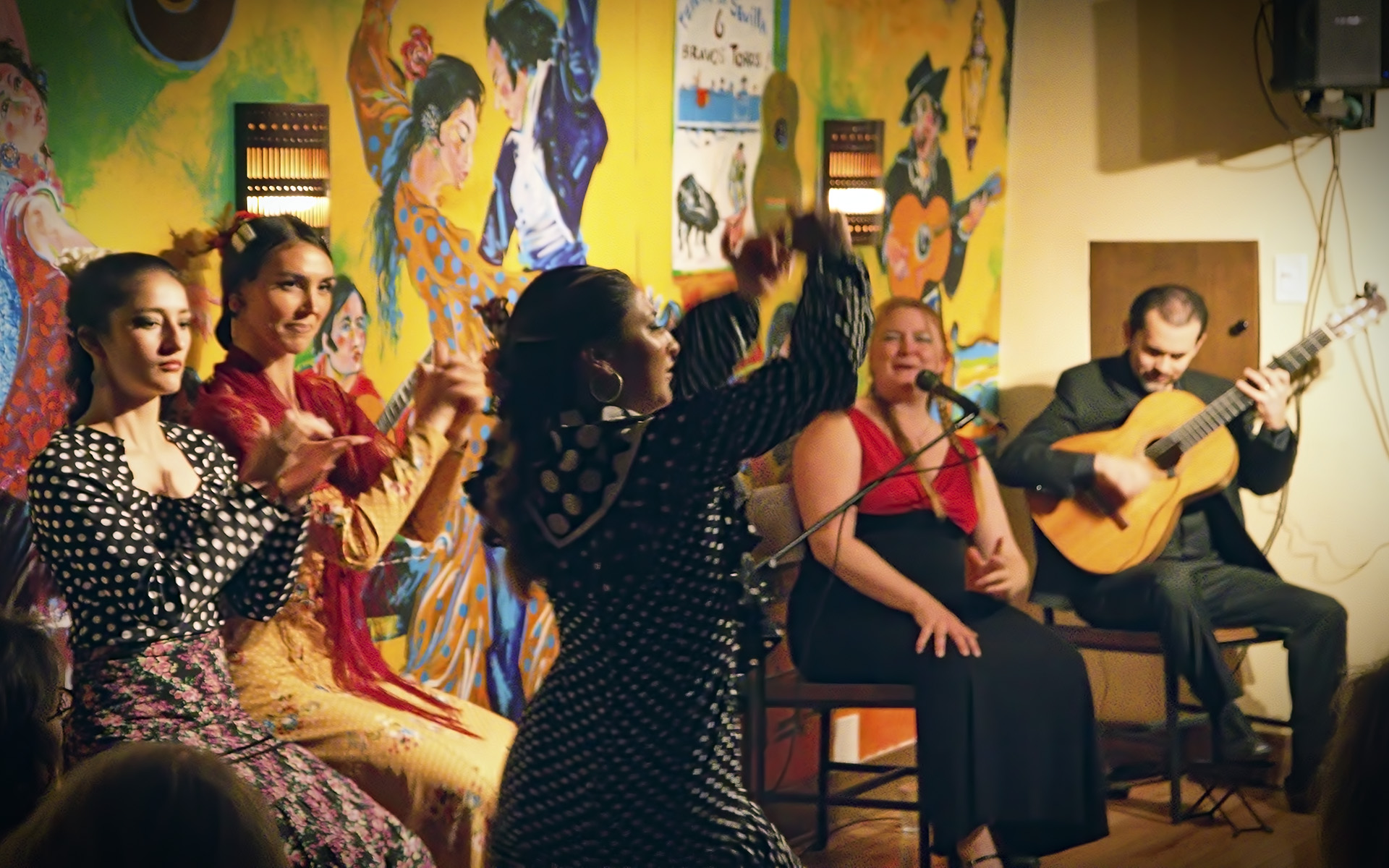 Tapas and Flamenco!
Review of El Farol, Santa Fe New Mexico
While browsing the many shops and galleries of Canyon Road we stumbled upon El Farol. It was Sunday morning, and not many places were open. We ordered refreshments and sat outside on their patio next to the road. We were informed by our waiter that there would be Flamenco music later that night, so we cancelled our reservations at Geronimo's and made reservations for El Farol instead.
We arrived early for our 6:30 reservation and were given our choice of tables. We choose a high table in the back, overlooking the dance floor. We ordered wine and placed our order for food. José took our order, but there were many other servers delivering the food.
Overall the food and service was very good. And the Flamenco performers were outstanding! Our only complaint was that the evening was very pricey. Between the food, the drinks, the show, and the tip we dropped over $300! So be prepared...
Date of experience: October 2019
---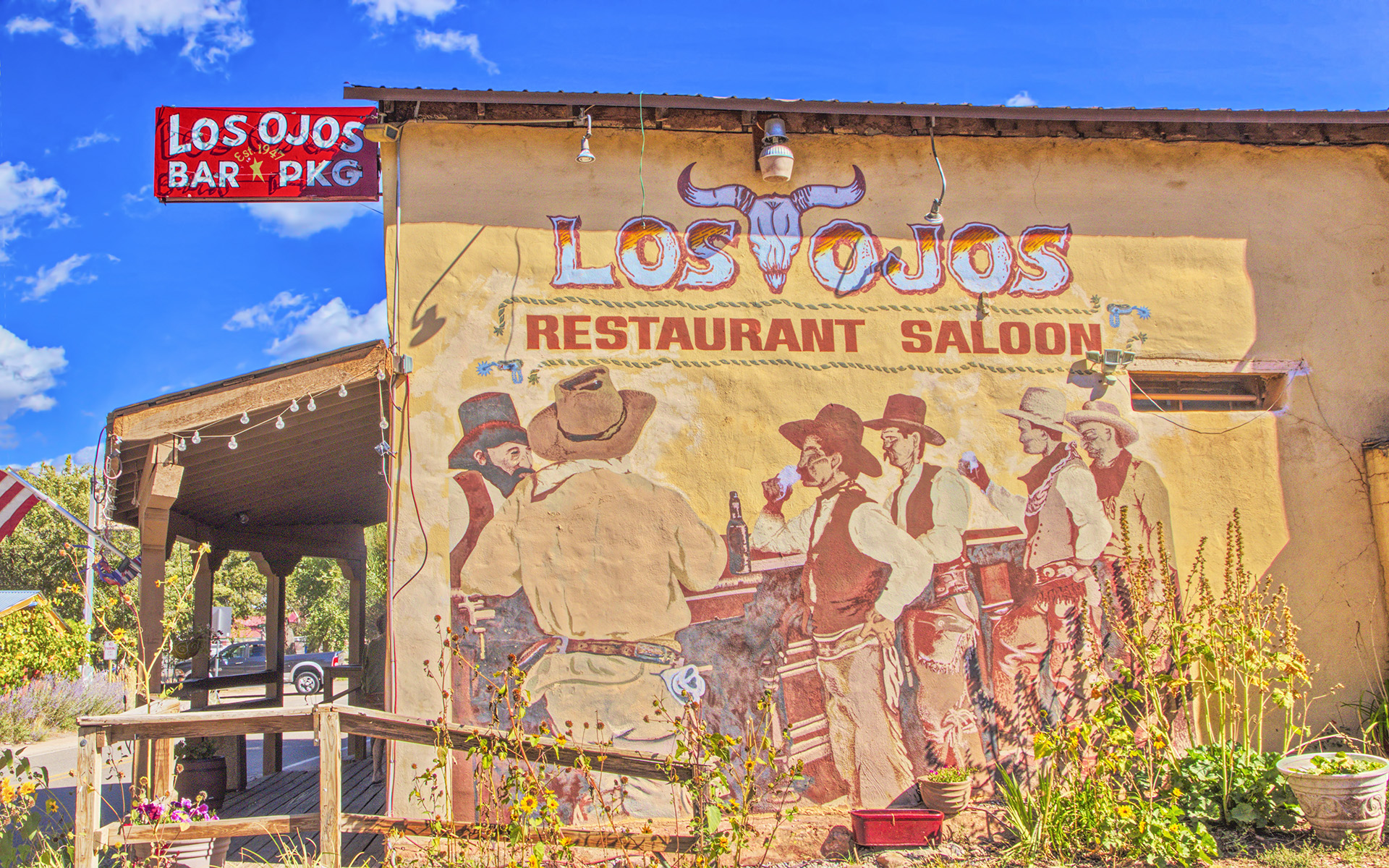 Another Great Lunch Stop...
Review of Los Ojos Restaurant & Saloon, Jemez New Mexico
We stopped in to the Los Ojos Restaurant & Saloon for lunch on our way to the Jemez Hot Springs Spa. It was late morning and the place was empty. We were seated immediately, and soon a friendly and cheerful waitress appeared to take our orders.
The menu was quite extensive, and I could not decide on what to get, it all looked so good! I was torn between Olga's Homemade Meat Loaf, the Veggie Tamales, or the special of the day, the Meat Lasagna. After consulting with our waitress I settled on the meat loaf. My partner got a Burger with Fries and we ordered drinks and an appetizer of Beer Battered Zucchini.
OMG! When the food arrived the portions were HUGE! A huge slab of meat loaf smothered in white gravy, with mashed potatoes and sauteed veggies. Yum! My partner's burger was so big she couldn't finish it--but she never finishes any of her meals.
Our only complaint was that the Beer Battered Zucchini was WAY overcooked and oozing grease. Other than that we found the food to be quite delicious. We would definitely go back the next time we find ourselves in Jemez Springs...
Date of visit: October 2019
---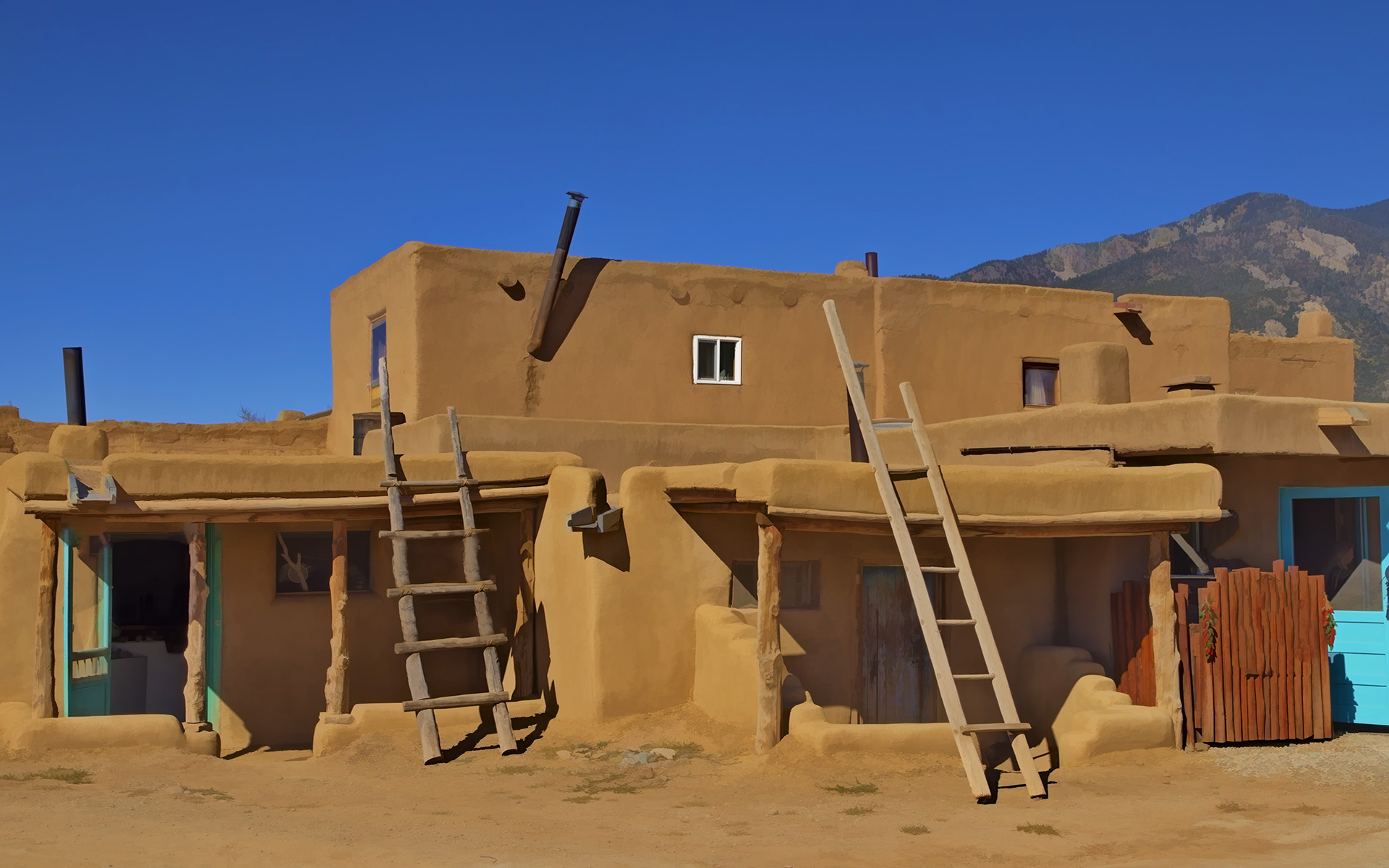 An Interesting Afternoon...
Review of Taos Pueblo, Taos New Mexico
On a recent trip to New Mexico we were spending several nights in Santa Fe, and one day decided to take a road trip up to Taos to see the Historic Taos Plaza and Native American Taos Pueblo.
We arrived mid-afternoon on a gorgeous, 70 degree sunny Fall day. There is a modest admission fee to get into the Pueblo, and luckily there was a guided tour starting a few minutes after we arrived. We gathered at the St. Jerome Chapel and soon our Native American guide appeared to tell us some history and guide us around the Pueblo. He described himself as "a husband, a father, and a son"--and a college student as well. He told interesting and funny stories and answered numerous questions from our group.
After telling us about the history of the new chapel and how it currently served a dual role for both the Catholic and Native American religions, we walked over to the Ruins of Old San Geronimo Church and graveyard, where we learned of a battle in 1640 between the Spanish Catholic colonialists and the Indians of that era. The ruins of the church and the mass grave-site were all still clearly visible.
We toured a few of the Pueblo buildings where families currently live, and ended up in the center of the Pueblo where our guide continued to tell stories and field questions from the group. All-in-all it was a very enjoyable and interesting afternoon. We learned a lot about Native American history in that area and were really glad that we visited the Pueblo.
Date of experience: October 2019
---
An Excellent Luxury Hotel...
Review of La Fonda on the Plaza, Santa Fe New Mexico
We spent 4 nights at La Fonda on the Plaza on a recent trip to New Mexico. The hotel is centrally located in downtown Santa Fe, near the Plaza, galleries, restaurants, shops, and Native American vendors displaying their wares.
La Fonda is an older building, but we found it to be very clean and well-maintained. The staff were all friendly and helpful, and we made use of the on grounds valet parking garage. Except for a road trip to Taos one day, we pretty much left the car in the garage and walked to various restaurants and art galleries in the greater downtown area.
We especially enjoyed the rooftop Bell Tower Bar overlooking the city, with the mountains in the distance, and of course the La Plazuela restaurant on the first floor of the hotel was very convenient and delicious. We enjoyed both dinner and brunch there during our stay at La Fonda.
In sum, La Fonda on the Plaza is a lovely hotel with all the amenities, very clean and well-maintained. We enjoyed the art work on the walls, the turn-down service, friendly staff and convenient downtown location. We will definitely go back to La Fonda when next we visit Santa Fe...
Date of stay: October 2019
---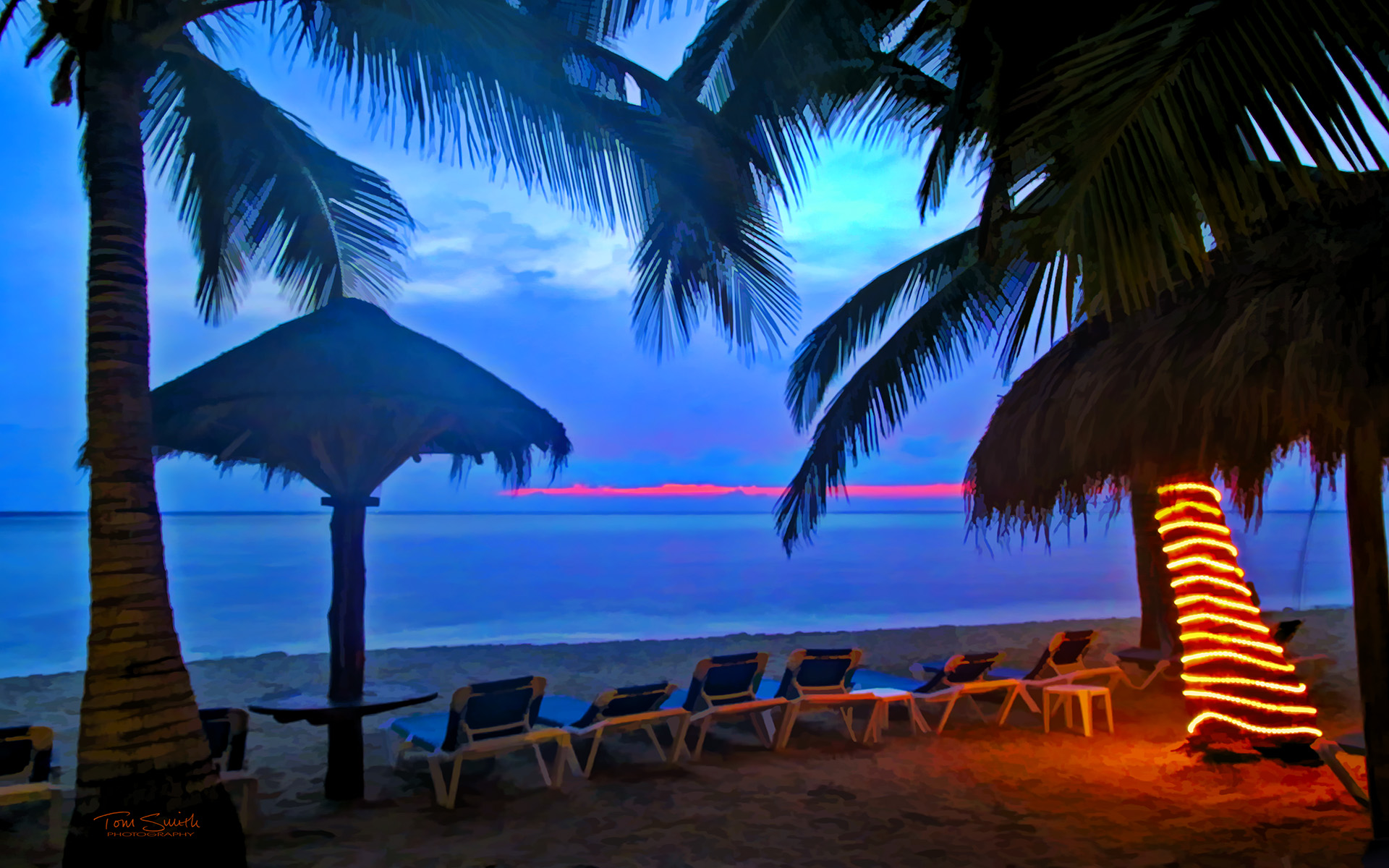 The Good, the Bad, and the Ugly...
Review of Secrets Aura, Cozumel Mexico
We had wanted a snorkeling vacation, and read that Cozumel was a great place for this, so we decided to give it a try. This was our first ever trip to Mexico, and we spent 4 nights at Secrets Aura Cozumel in early August. Overall we enjoyed our stay, although there were some minor negative experiences along the way. I do apologize for the long review but there are some things that you need to know if planing a trip to the island or to Secrets Aura...
The GOOD:
--Nature: The natural environment at Secrets Aura is very beautiful! Cozumel has some of the clearest, most tranquil blue-green waters and white sandy beaches I have ever seen anywhere. The weather was great and the sun was hot but not too overwhelming while we were there. We camped out under beach umbrrellas so as to not get too burned.
--The Snorkeling: WOW! The snorkeling right off the beach at Secrets Aura was outstanding! The shoreline was a bit rocky, so you have to wear water shoes. But you don't have to go out very far at all to see dozens and dozens of fish! And they swim right up to you, nose to nose!
--Activities: There are fishing, diving, and parasailing opportunities in the tranquil blue-green waters here, not to mention water aerobic classes in the pool and karaoke in the plaza or bar at night.
--Staff: Most of the staff were very friendly and welcoming. We were frequently greeted by "Welcome home!" and when I asked housekeepers or other staff how they were, they would always reply "¡Excelente!" A few of the staff appeared to have attitudes, like they didn't want to be there waiting on us...
--The Food: Other reviewers complained about the food at Secrets Aura, but we found the food to be pretty good. Bordeaux was our favorite--we liked it so much that we ate there twice. We also enjoyed Oceania, Windows, and the Sunny Side Grill. And the Sky Bar was great for late night drinks. We were turned away at the Market Café due to their dress code, so I can't comment on the food there.
--The Service: Overall the service was quite good, although it was inconsistent at times. For example, it was impossible to get food or drink service on the beach the first day that we were there. The woman working the beach that day appeared overwhelmed or indifferent. The next day, however, the beach service was excellent-- the waiter came around frequently and was prompt with our drink orders. Angel and Santos at Bordeaux were outstanding servers (Santiago at the Sky Bar as well), among others too numerous to mention. I was careful to always tip the locals for good service.
--The Entertainment: The night Fire Show on the beach was spectacular! We've never seen anything like that! Bravo! We missed the Caribbean Show but I am sure that it was great as well.
--The Room: We had a Junior Swim Up Suite, with a pool right outside of our sliding glass door. The AC worked well and the king-size bed was comfy. Housekeeping was very friendly and efficient with daily room cleans. We never watch TV so can't comment on that service. The Wi-Fi was good, and the electrical outlets are the same as in the USA.
The BAD:
--The Secrets Aura Resort is a bit worn down in spots, missing tiles, etc., but they appeared to be working on it. The resort hallways were clean and mopped frequently. The sink in our bathroom did not drain very well, and tended to pool water in the basin. Shower overflowed onto the bathroom floor and my partner complained that the cold water didn't work in the bath tub, only the hot.
--Smoke! If you are a smoker then this is the resort for you! There were smokers everywhere! However neither my partner nor I smoke, and it was impossible to sit outside on our little patio without being assailed by second hand smoke. I just do not understand this habit. I suppose it's the right of smokers to slowly poison their bodies, but why do they have to poison the air of others around them in the process?
--LOUD, BLARING crappy American pop music everywhere! We would have preferred some P&Q (Peace & Quiet) while lounging on the beach, but for some strange reason the resort management felt it necessary to BLAST crappy, soulless American pop music on the beach from early morning all day into the evening! A real deal-breaker for us...
--We were completely snubbed at Da Mario's restaurant for some unknown reason. It was a really muggy night, and after a bit of a wait we were seated at Da Mario's, but then promptly ignored by the wait staff! Other tables seated after us received their water and drinks, but for us--nothing. We ended up walking out after about 20 minutes. Strange...
The UGLY:
--We rented a car our last full day at the resort and circumnavigated the island. We went to the beach at Punta Sur, which was beautiful, then drove to the Coconuts Bar and Grill, where the food was really good. The ugly part was at the end of our drive. When we received the Jeep from Avis representative in the resort lobby, it had less than a quarter tank of gas. I was a bit concerned but he assured us that that was more than enough to get us around the island. We just had to replace the gas before we returned the car. Just when we got to the poorest, most dilapidated neighborhood on the outskirts of downtown Cozumel, the gas light came on! We were running on empty! We coasted into a gas station and pulled up to the pump, only to be assailed by a swarm of attendants in dirty overalls, grease rags hanging out of their back pockets--and they were all very eager to assist us in putting gas in the car! Some toothless, greasy guy distracted me by asking me questions while polishing my windshield as his co-conspirators manipulated the price at the pump. Long story short is that they ripped us off! We paid about $38 (756 Pesos) for a quarter tank of gas! Beware!
--Driving away from our gas station trauma, we headed back to the resort. However we couldn't find the entrance anywhere! We drove up and down the main road, back and forth, but could not find the entrance! I guess that's why they call it "Secrets"! The island map that the rental agent gave us at the resort lobby was far from detailed, and the signage along the road was not very extensive. We finally found the only sign for Secrets after a third pass, and followed a frontage road to another resort before finally locating the hidden locked gate to Secrets Aura! Phew!
--During our last night at Secrets Aura we were rudely awakened from our slumber at 2 am by a wailing female and a very LOUD, profane, angry, obviously drunk male voice yelling in the hallway outside of our room. Some kind of domestic dispute or altercation was taking place. (That's the problem with "free" alcohol…) This went on for a good half hour. Needless to say I couldn't get back to sleep--and in the morning was a travel day ahead of us! It ended up being a LONG travel day due to lack of sleep!
So overall Secrets Aura and Cozumel was a mixed bag for us. Great natural beauty and great snorkeling, good weather, friendly welcoming staff, and good food. The LOUD blaring music on the beach, in addition to the wafting second hand smoke were the real deal breakers for us. We enjoyed our stay for the most part and were able to maintain our intestinal fortitude (i.e., we didn't get sick), but if we ever return to Cozumel we would probobly stay at a different resort...
Date of stay: August 2019
---
Fine Dining With A View...
Review of Elements Restaurant, Scottsdale AZ
We had dinner at Elements Restaurant on the last night of our stay at The Sanctuary Resort in Scottsdale. We arrived on time for our 6:45 reservation and were promptly seated. We sat there for over 20 minutes, however, before anyone acknowledged us. Fortunately a passing waitress (Ashley?) saw us sitting there and asked if we were being helped. She stated that she would alert our waiter to our presence. Soon "Greg" appeared at our table to take our food and drink orders. He appeared distracted and rushed...
We sat in an elevated, cozy booth in the back, overlooking the restaurant. The most impressive thing about Elements is the spectacular view of the mountains and palm trees right outside the large bay windows. The sun was setting on the horizon, and various diners were standing up and snapping pictures with their smartphones.
We ordered a bottle of red wine and a salad as a starter. For entrees, my partner got the Elements Feature of the Day, which was Alaskan Halibut. The menu wasn't extensive at all, and I couldn't decide on what to order from the few items listed. Greg promised me that the Kurobuta Pork Chop would be "life changing", so I decided to give it a try.
The food was well-prepared and flavorful, but it didn't "WOW!" us by any means. I am not a huge fan of pork in general, so I don't know why I allowed Greg to talk me into the Kurobuta Pork Chop. It was still a little pink in the middle--not good for pork--and I only ate a few bites of it. The bed of brussel sprouts that it was resting on was much more satisfying...
In sum, we found the atmosphere and view to be fantastic, the menu choices limited, the food, just OK, and the service a bit slow and inattentive. On top of all that, it was rather pricey. I guess you are paying for the fantastic setting. It was fun to dine there as a first-time experience, but we would probably think twice before returning to Elements in the future...
Date of visit: May 2019
---
Outstanding Lunch With A View...
Review of The Asylum Restaurant, Jerome AZ
We drove over a single lane cobblestone road at the very tip top of the remote old mining town of Jerome to get to The Asylum Restaurant. Yikes! We sat outside on a nice summer day--the view was spectacular!
Our waiter Dan took good care of us. We ordered drinks and appetizers-- I got the Butternut Squash soup which was very flavorful and had a bit of a kick to it, while my partner ordered the Calamari, which she thoroughly enjoyed. For entrees I ordered the Turkey Sandwich, and my partner ordered the Salmon Salad. She said that it was probably some of the best salmon that she ever had. My turkey sandwich was thick and flavorful. We both really enjoyed our entrees!
Jerome is a great town to explore on a lazy summer afternoon. Many bikers cruise through town, stopping at the bars for live music and adult beverages. There are also many art galleries and gift shops to peruse, while the "Ghost Town" is a great attraction for tourists from all over.
Our lunch at the Asylum was a relaxing interlude after hiking the steep, switchback streets of Jerome. Apparently this restaurant building was a hospital back in the day. We found the food at the Asylum Restaurant to be over the top good, the service impeccable, and the views outstanding. We will definitely go back to the Asylum Restaurant the next time that we are in Jerome...
Date of visit: May 2019
---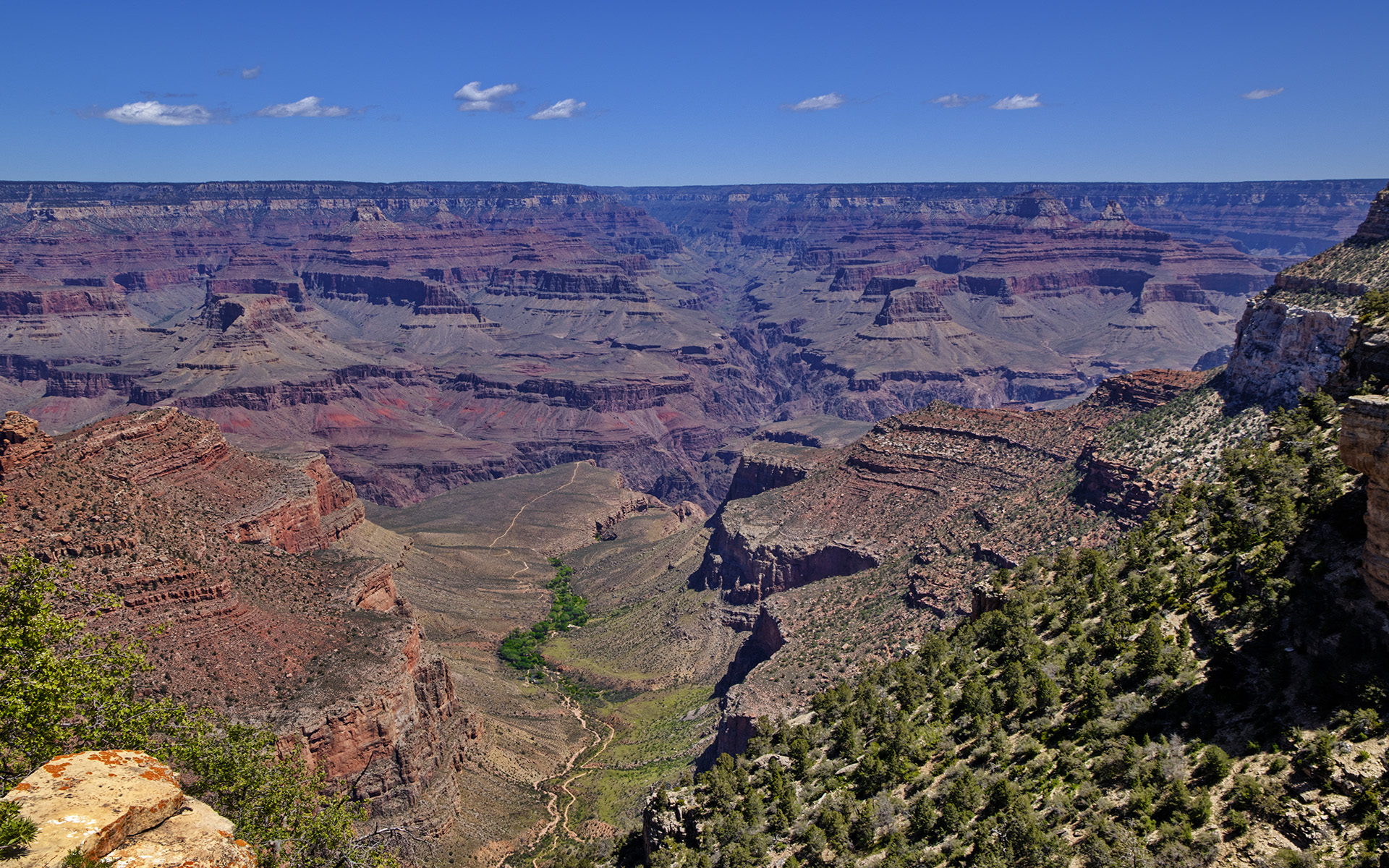 Fine Dining at El Tovar!
Review of El Tovar Restaurant, Grand Canyon South Rim
We had dinner at El Tovar on a recent trip to the South Rim of the Grand Canyon. This was the best dining experience of our trip so far!
We arrived early for our 8:30 reservations. We checked in with the friendly maître d' then went to get a cocktail in the adjoining lounge. But before our cocktails even arrived we got a text alerting us that our table was ready!
What an impressive dining room! A great hall, with charming Old World ambiance. We were seated at a lovely table for two by a charming young hostess, and we eagerly perused the drink and food menus.
There were so many sumptuous items on the menu that we had trouble deciding on what to order! And soon our waitress Alexa arrived to give us even more options in the form of the nightly specials! OMG! What to do?
We ordered a bottle of red wine and the Charcuterie Board and a bowl of the French Onion soup as appetizers. For my main entree, I went with the Chicken Florentine, while my partner ordered the Filet. The Charcuterie Board contained both meats AND cheeses, like a true Charcuterie Board should, and was absolutely dee-licious! The French Onion soup was very flavorful, and our main entrees were outstanding as well.
In sum, we found the food at El Tovar to be of exceptional quality, deliciously prepared and quite reasonably priced for a fine dining establishment. And kudos to Alexa from Mih-ZUR-uh for taking such excellent care of us!
Well done El Tovar! Bravo!
Date of visit: May 2019
---
It's All True!
Review of Boxotel, Montreal Quebec
It was only about a 2 hour drive from Burlington Vermont to Montreal Quebec, but when we crossed the border into Canada we were shocked and dismayed to discover that our GPS and phone functions stopped working! OMG! No GPS? How will we ever find our hotel? All of the street signs are in French!
We circled around the outskirts of the city on highways under various stages of construction, perplexed as to how to proceed. By now it was late afternoon, getting on toward dusk, and we were running out of gas! We finally found a gas station and attempted to ask for directions from the French-speaking attendant, without much success.
Back in the car it dawned on me that I had gotten a bunch of road maps from AAA before setting out on this road trip. Searching through the maps we found one of Montreal! With me driving and my partner serving as navigator, we made our way into downtown Montreal, and soon we were parked across the street from the Boxotel.
All of the positive reviews of Boxotel are justified! We stayed there for 3 nights on this visit to Montreal. As others have noted, the room is a "minimalist" environment. The ceiling and floor are concrete, and the room is small and compact. BUT, it is really cool! It has all the amenities--washer, drier, fridge, stove, etc. all hidden away behind wooden cupboards. A large screen TV sports all of the room's environmental controls. Our room also had a small balcony and a cool glass shower with multiple heads.
When we entered the room for the first time we experienced "the wow effect"--soft music began to play, the curtains opened and the lights came on. Cool. On the roof of Boxotel was an open jacuzzi, sauna, steam room, and a very small exercise room (i.e. 0ne machine). In the lobby was a cafe that provided us with a bountiful breakfast of coffee, scones, yogurt, granola, and the "smoothie of the day". Yum!
All of the staff were very welcoming and professional, from the young woman who checked us in to the men working the cafe. Everyone was fluent in both French and English, and we never felt ostracized at all.
Montreal is a great city and we had fun exploring it. We learned a lot about the city's diverse cultures and historic sites. Boxotel was within walking distance of the downtown area, China Town, and the Notre-Dame Basilica-- all of which we visited. There were some good restaurants within walking distance as well. All-in-all we were quite pleased with our stay at Boxotel, and we would return in a heartbeat. Bravo!
Date of stay: October 2018
---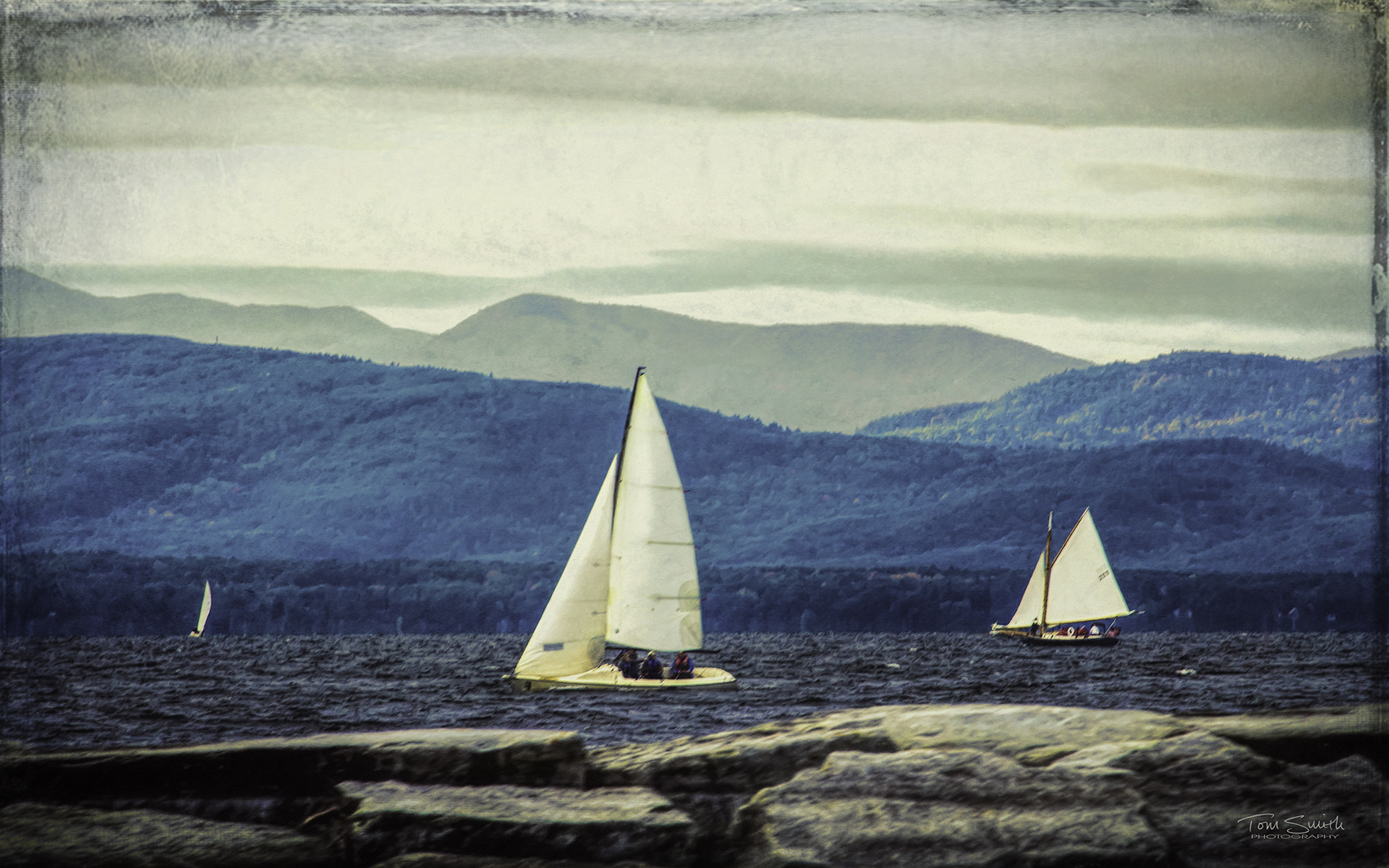 An Enjoyable Dining Experience...
Review of Juniper Bar & Restaurant, Burlington VT
We had dinner at the Juniper Bar & Restaurant during a recent stay in Burlington. It is located on the ground floor of the Vermont Hotel in the downtown Burlington area, on Lake Champlain.
We arrived on time for our reservations and were promptly seated in the relatively small dinning area. There was a full bar, and a patio area outside as well. The modern decor and ambiance were quite inviting...
Soon our young waiter Jonah appeared to take care of us. We ordered a bottle of wine--a cab--from the Aviary Vineyards, which was excellent. We also ordered a Local Green Salad and the Roasted Squash Consommé from the "Small Plates" menu as starters. The Consommé was quite interesting and delicious.
For dinner we ordered off the "Large Plates" menu. I had the Turkey & Dumplings while my partner had the Starbird Salmon. The Turkey & Dumplings was quite tasty but I felt that it was too many dumplings and not enough turkey. My partner seemed to enjoy her salmon entree but as always she had some leftovers to take home.
Jonah was quite friendly and personable. We were wondering why there was sooo much bumper-to-bumper traffic in Burlington this weekend and were informed that we happened to be in town for the busiest weekend of the year. There were several University functions going on as well as peaking fall foliage, which brought a lot of people in from out-of- town. Nice to know that traffic wasn't always so heavy in Burlington!
Overall we enjoyed our stay in Burlington Vermont and our dinner at the Juniper Bar & Restaurant. We would probably go back the next time we find ourselves in Burlington, if not for the food then definitely for the Aviary Cabernet! Our only regret is that we didn't book a room at the Vermont Hotel...
Date of visit: October, 2018
---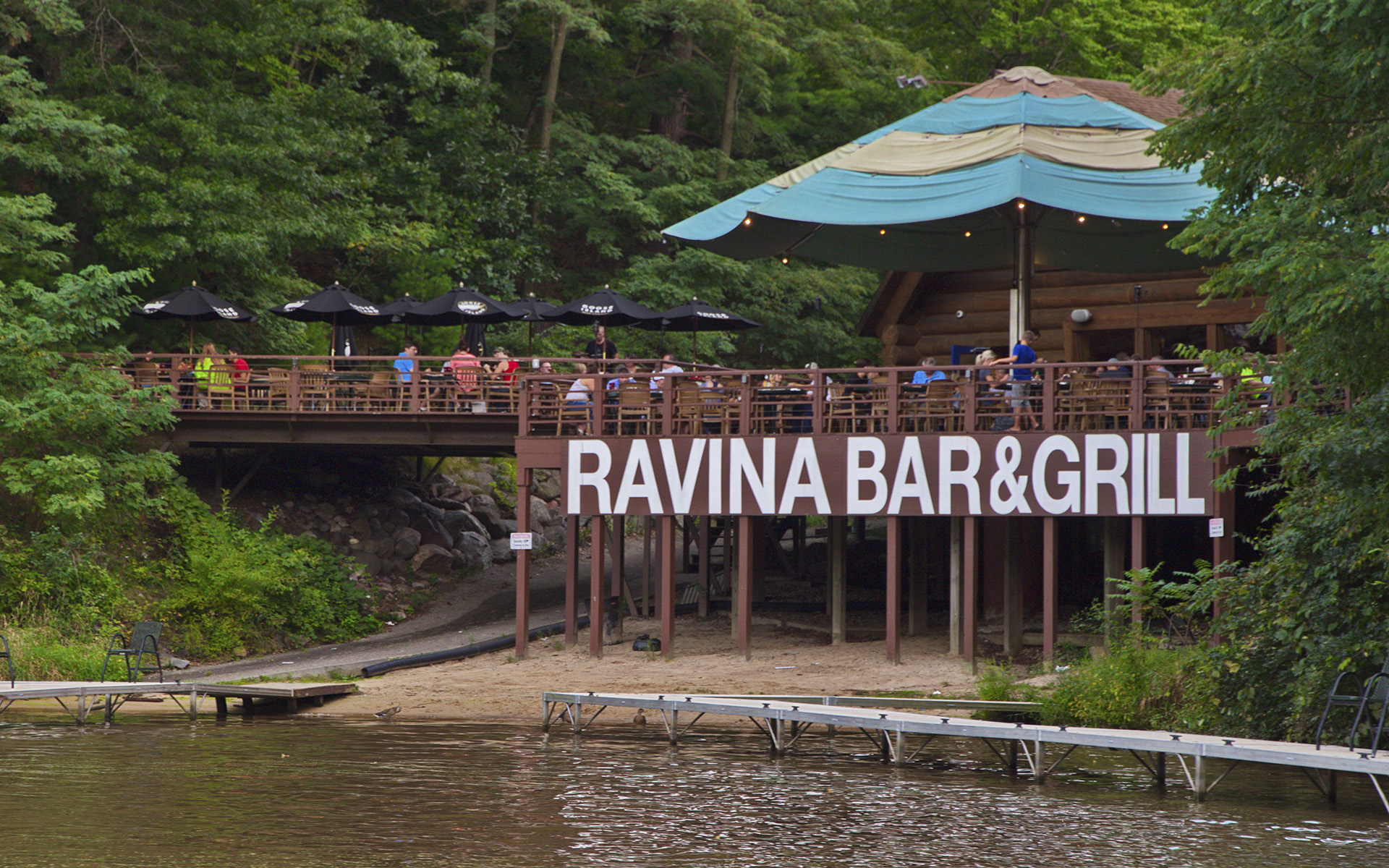 A Truly AWFUL Dining Experience...
Review of Ravina Bar & Grill, Wisconsin Dells
We were taking a pontoon boat tour of Lake Delton and our skipper Ryan took us to the Tommy Bartlett ski show area, which was currently between shows. From there we could see the Ravina Bay Bar & Grill patio overlooking the lake. Our skipper Ryan recommended the place and stated that they had good food. We had a hankering for some Baby Back Ribs, so we checked the Ravina Bay Bar & Grill website and indeed there were ribs on the menu! We decided to try the place for dinner that night and watch the next Tommy Bartlett Show from their patio. Little did we know what a bad choice that would turn out to be...
We arrived around 7:30 pm and were promptly seated out on the patio overlooking the lake. The first thing that we noticed was a peculiar odor. Not sure if it was the lake water or what. Perhaps some of the patrons were in the habit of urinating below the patio deck? I don't know, but it didn't smell good. The second obvious thing we noticed was there were lots of families out there with lots of screaming kids...
Our waiter arrived with menus and water. The menu was a patchwork affair, with some items crossed off with black marker and other items written in on torn white pieces of paper spit-pasted to the menu. Very classy! On perusing the menu we discovered to our utter dismay that there were NO RIBS! We told the waiter that their website listed ribs and we didn't see any on the menu. He confessed that their website was "3 years old" and has never been updated! So NO RIBS! WTF?
So I settled on the Slow Cooked Half Chicken while my partner chose the Mahi-Mahi Tuna. We ordered Hot Wings and Shrimp Cocktail as appetizers along with some drinks--I had a beer and my partner had a glass of wine.
The appetizers arrived shortly. The shrimp cocktail wasn't bad but the wings had NO SAUCE on them. Instead the hot sauce was served on the side in a little plastic dipping cup. Not good. We sipped our drinks and chatted and waited for the Tommy Bartlett show to begin.
The service was a bit on the SLOW side, and our waiter was somewhat inattentive. We waited and waited and waited for our entrees and another round of drinks. I kept looking around for the waiter. When the food finally did arrive, it was served in little paper bowls on an aluminum tray--very classy! My partner took one bite of her Mahi-Mahi Tuna and spit it out immediately. I thought that she threw up a little bit in her mouth. She said that the fish tasted RANCID. My chicken seemed OK, but now I was afraid to eat it. It came with baked beans, cole slaw, and some very peculiar mashed potatoes, all served in little paper trays. This ain't exactly your fine dining experience!
And all this bad food wasn't cheap either. They charged $12 for a small glass of cheap wine! And when all was said and done we were stuck with a $100 bill for the evening! WTF?
To make matters even worse, we couldn't really see the Tommy Bartlett Show from the Ravina Bay Bar & Grill patio all that well. So the entire evening was a BUST, from the stinky ambiance, awful food and high prices to the screaming kids and slow service. Without hyperbole, I could probably say that this was one of the worst dining experiences I have ever had in my entire life. They took the Mahi-Mahi Tuna off the bill, but that did not atone for the truly aweful experience.
If you are a family and don't mind paying high prices for crappy food and pissy drinks, then this might be the place for you! But as for us, we will NEVER be going back to the Ravina Bay Bar & Grill ever again! It's clear that the mamagement there is only interested in making a fast buck and doesn't care one iota about the quality of the food or the satisfaction of his patrons. Dine there at your own peril!
Date of visit: September, 2018
---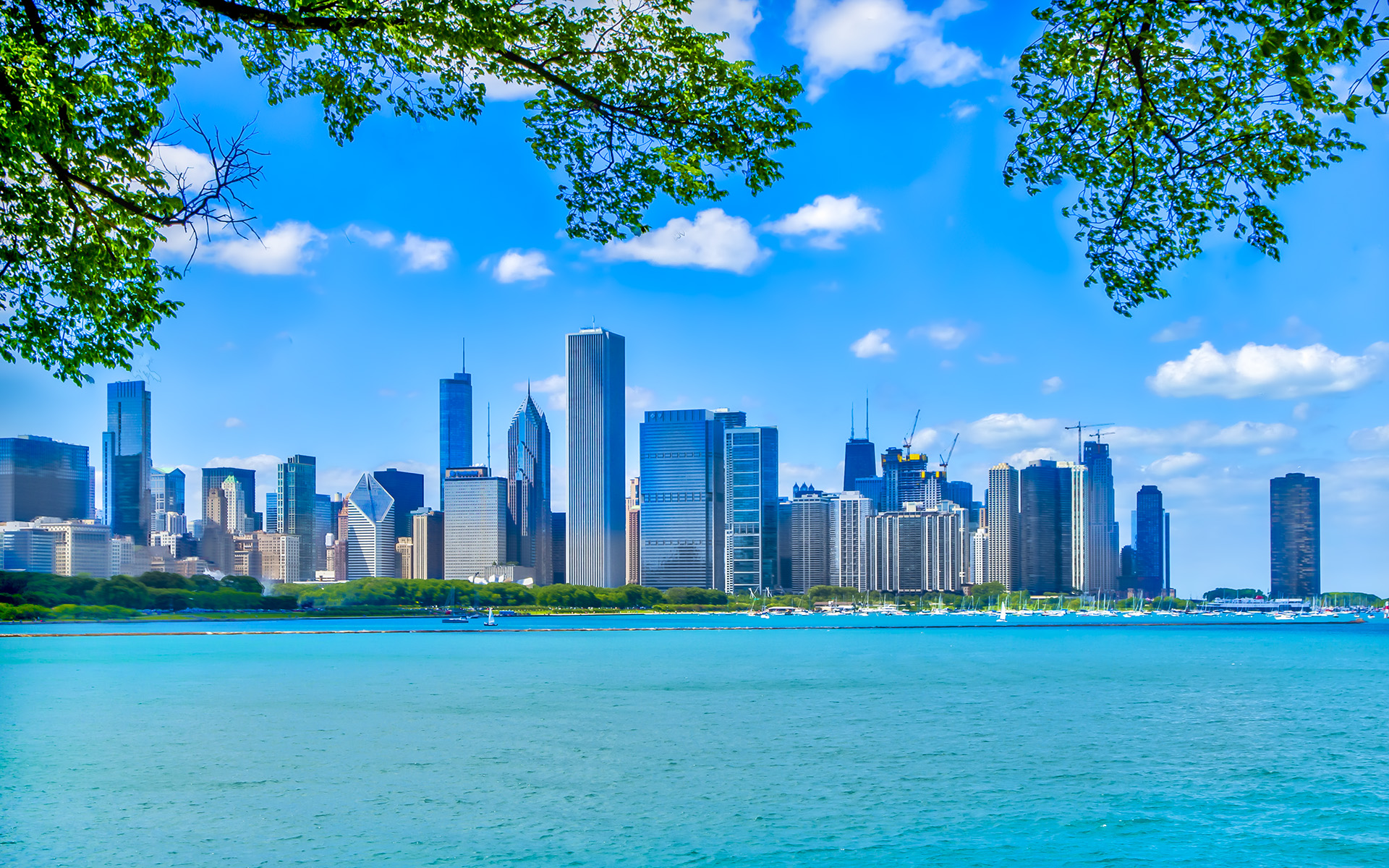 An Excellent Steak House!
Review of Chicago Chop House
We had a long weekend in Chicago at the Grand Plaza, so we decided to try the Chicago Chop House for dinner one night, since it was only a few blocks walking distance from our VRBO.
We arrived on time for our 7:30 reservation and were promptly seated on the second floor of this historic brownstone building. The interior was dimly lit, and old portraits of famous Chicago politicians adorned the walls of the dining room. We noticed that there appeared to be an army of waitstaff scurrying about to and fro, and it seemed that more than one person was waiting on us.
We ordered a bottle of wine, the Crispy Calamari as an appetizer, and some Wedge salads. For our entrées we both had the Dry-Aged Petite Filets. It was one of the best steaks I have ever had!
Overall the food was quite good, the service was excellent, and the ambiance was quite charming. We will definitely be going back to the Chicago Chop House the next time that we are in Chicago!
Date of visit: August, 2018
---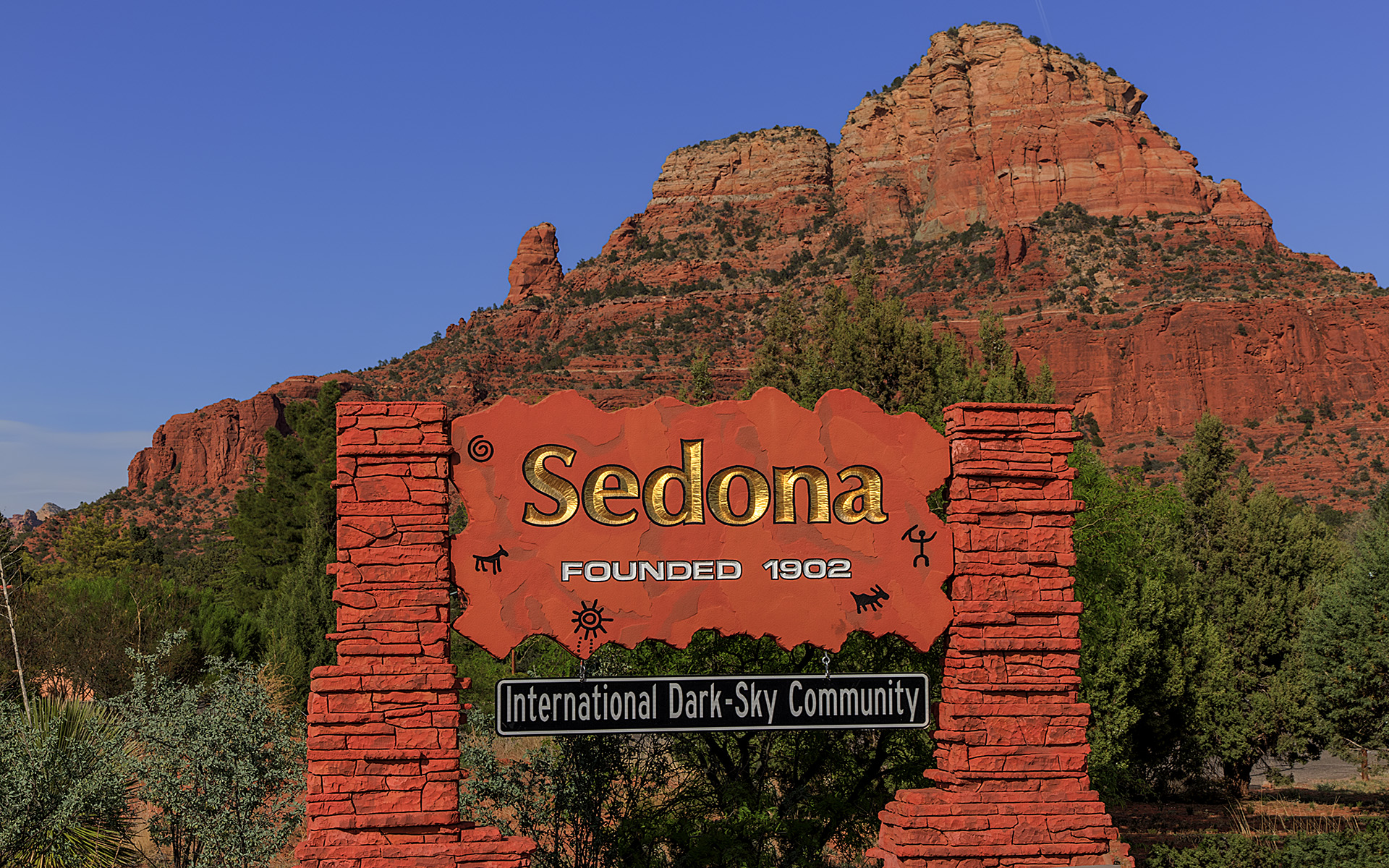 One of the Best Dining Experiences
On a Recent Sedona Vacation...
Review of The Mesa Grill at Sedona Airport
We recently spent 10 days vacationing in Sedona, and ate out just about every night. The Mesa Grill at Sedona Airport was one of the more memorable dining experiences for us on this trip...
We arrived promptly for our 7:30 reservation, and were immediately seated. Our table had a little "reserved" card on it, which was nice. It showed that they cared about our reservation.
Our server Carlos was soon at our table, eager to take our food and drink order. We ordered a bottle of wine--which was reasonably priced at the Mesa Grill. (Most Sedona "fine dining" restaurants tend to mark up their wines from 200 to 300 percent.) I ordered a steak entree, and my partner ordered the "paleo" special, which was essentially lobster tails.
The food arrived quickly. My steak came with mashed potatoes, green beans, mushrooms, and a side of Mexican Corn, which was all deliciously prepared. My steak was cooked to perfection. My partner enjoyed her lobster tails as well and kept commenting on how good the food and service was at the Mesa Grill--Carlos was a very good waiter.
The food and service were outstanding here. We will definitely return to the Mesa Grill at Sedona Airport on our next trip to Sedona...
Date of visit: May, 2018
---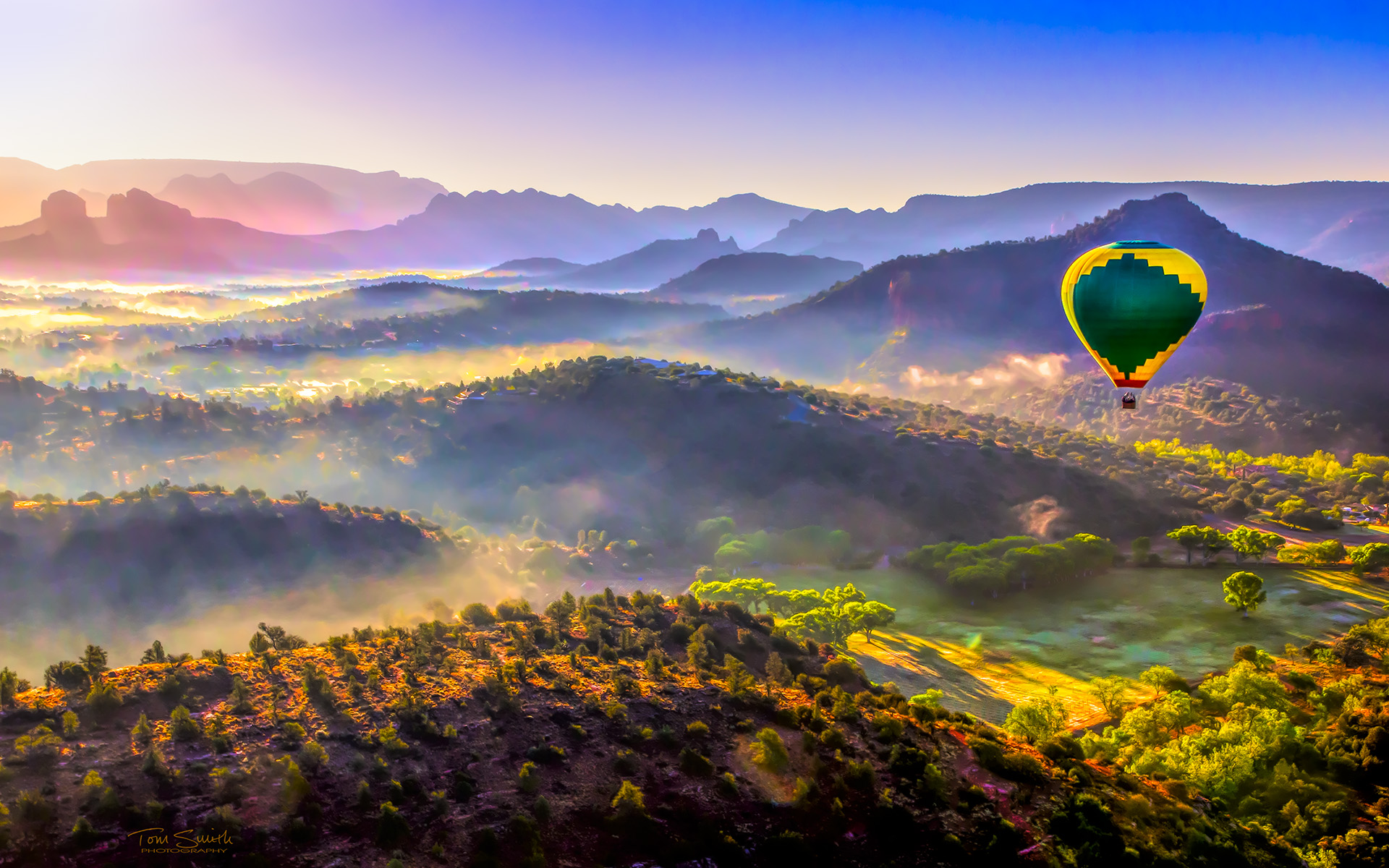 Fantastic and Sublime!
Review of Northern Light Balloon Expeditions, Sedona AZ
I had never been up in a hot air balloon before, and I must admit that I had some trepidation. That trepidation, however, proved to be groundless (no pun intended)...
The staff of Northern Light Balloon Expeditions picked us up at our hotel at 5 AM (UGH!) and drove us out to the remote launch site on Forrest Service land on the outskirts of Sedona. We watched as they unpacked and unfurled their balloons, and started blowing air into them with large fans in order to inflate them. The large fans were soon replaces with burners, and once our balloon had enough hot air inside it leaped up off of its side and stood up. The basket was righted and we all climbed aboard! There were 5 passengers and one pilot in out basket, and overall there were 5 balloons launching this morning.
We were one of the first balloons in the air, and we quickly gained altitude. It was a perfect morning, although a bit cool, with clear skies and almost no wind. It was so peaceful to be floating serenely in the air, with only the occassional sound of the burners punctuating the silence. The landscape far below seemed surreal in the fog and early morning light...
We chatted amiably with the piot Tom and our fellow travellers as the sun began to rise on the horizon. It was a truly sublime experience. We asked Tom how he got started as a balloon pilot, and he replied that it was part of his parole from prison requirement to complete the "Floating With Felons" program. Very funny! I bet that joke gets 'em every time...
Our flight lasted for one hour and 20 minutes, although the overall adventure, from pick-up to drop-off was 4 hours. As other reviewers have noted, that's 4 house with no bathrooms, so it might behoove you NOT to partake of caffeine on the morning of your flight.
Our pilot Tom did a great job avoiding power lines and creeks for our landing, which was pretty smooth. There was a picnic once all of the 5 balloons had landed, with fresh strawberries, apple fritters, and champagne. We all received flight certificates and were driven back to our hotels.
The pilots and support staff of Northern Light Balloon Expeditions were very experienced and professional. Our balloon flight was quite an amazing experience! If you're still indecisive, just do it! You'll be so glad that you did!
Date of experience: May 2018
---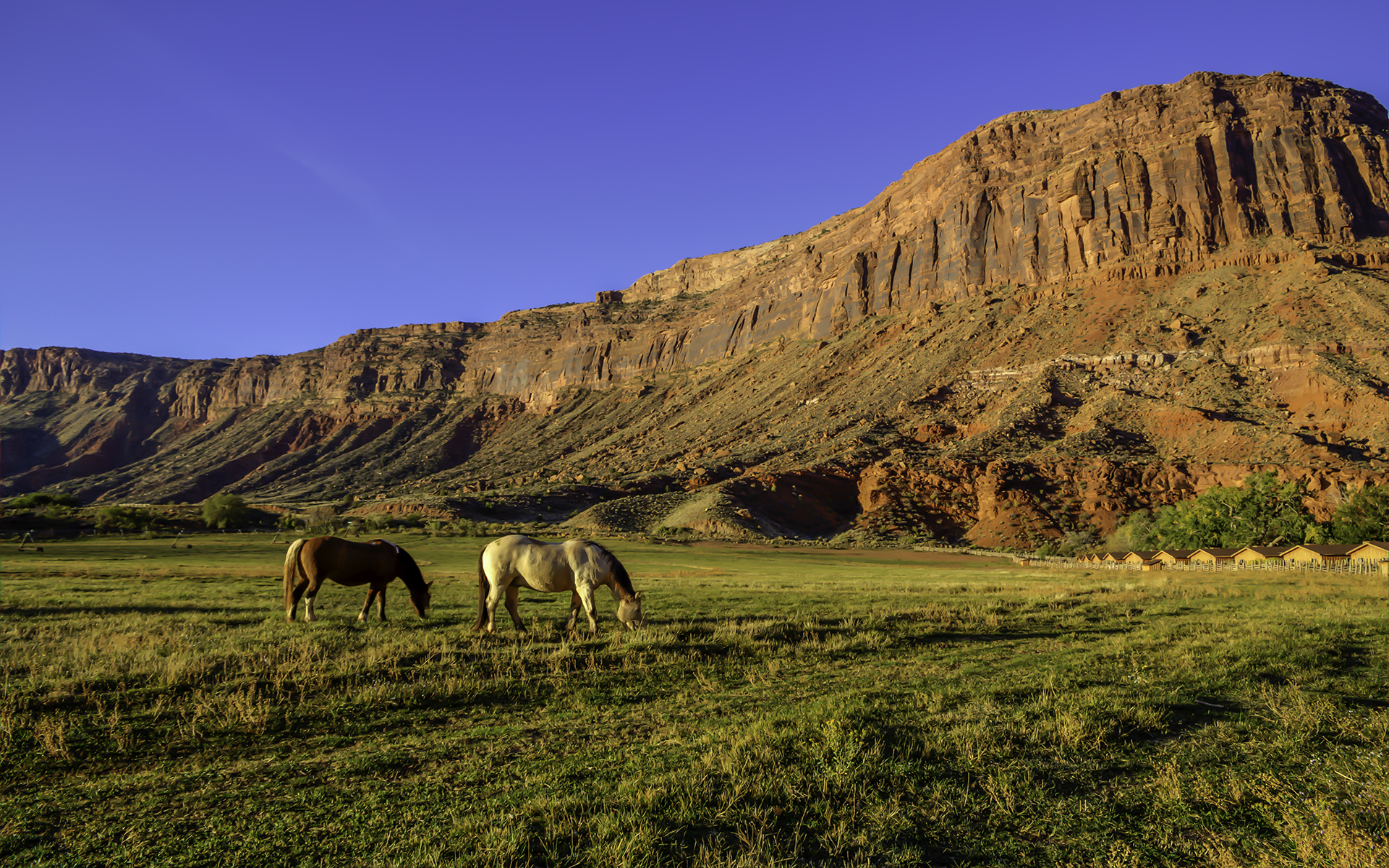 An Idyllic Remote Setting...
Review of Red Cliffs Lodge, Moab UT
We spent 3 nights at the Red Cliffs Lodge recently in mid-October. The weather was mostly sunny and in the 70's during the day, and down to the upper 30's at night. The setting of the Lodge is idyllic—a remote ranch on the Colorado River surrounded by red buttes and desert terrain. There are cabins and motel-like rooms available—we had a cabin, complete with 2 bedrooms, shared bath, large living room, kitchenette, and patio overlooking the River. There is a swimming pool and laundry facilities on site as well.
The first morning my partner took advantage of the on-site horseback riding while I drove up and down the highway along the River taking photographs. Afternoons were spent hiking on the many trails either along the River valley or in nearby Arches National Park. Fisher Towers was an excellent hike in the River valley area which I would highly recommend.
Two out of our three evenings we dinned at the Cowboy Grill which is on the grounds of the Red Cliffs Lodge. The food was very good and we were grateful not to have to drive the 20 miles back into Moab for our dinner after hiking all day. I spent one clear night outside with my tripod taking photographs of the stars, which turned out very well. The other nights we were there the skies were a bit cloudy and filled with chemtrails.
But for the most part we were quite pleased with our stay at the Red Cliffs Lodge. The staff at the check-in desk were friendly and helpful. The only minor negative points were: (1) there was no stove in the cabin (my partner loves to cook). I guess they don't want you cooking in there; (2) for some strange reason there were "scheduled power outages" while we were there which were just a bit inconvenient one morning when we were trying to get up and get going; (3) they were in the process of paving the highway along the River while we were there, so we had to deal with delays due to the road crews. But despite all that, we would go back to the Red Cliffs Lodge in a heartbeat!
Date of stay: October 2017
---

Excellent Late Night Dinner...
Review of The Blue Agave Grill, Ft Collins CO
Our flight into Denver was VERY delayed, and we were very hungry after a long day of travel. It was late, and one of the only places around that served dinner until 11 pm was the Blue Agave Grill in Fort Collins, so we decided to give it a try.
Wow. About 90% of the items on the menu were gluten free, and they all looked so good. Our young waitress Taylor took care of us and made recommendations. The Margaritas were outstanding and my partner loved their signature dish the Carne Asada.
The only minor negative point for the evening was that I ordered the Vegetable Enchiladas, which were conspicuously void of vegetables. They should be re-named as Cream Cheese Enchiladas. Back in my home town there is a restaurant that serves vegetable enchiladas and they come with a pile of sauteed mixed vegetables. I guess I was expecting something like that.
But all-in-all this is a great little restaurant for a late night dinner. We would go back again.
Date of visit: October 2017
---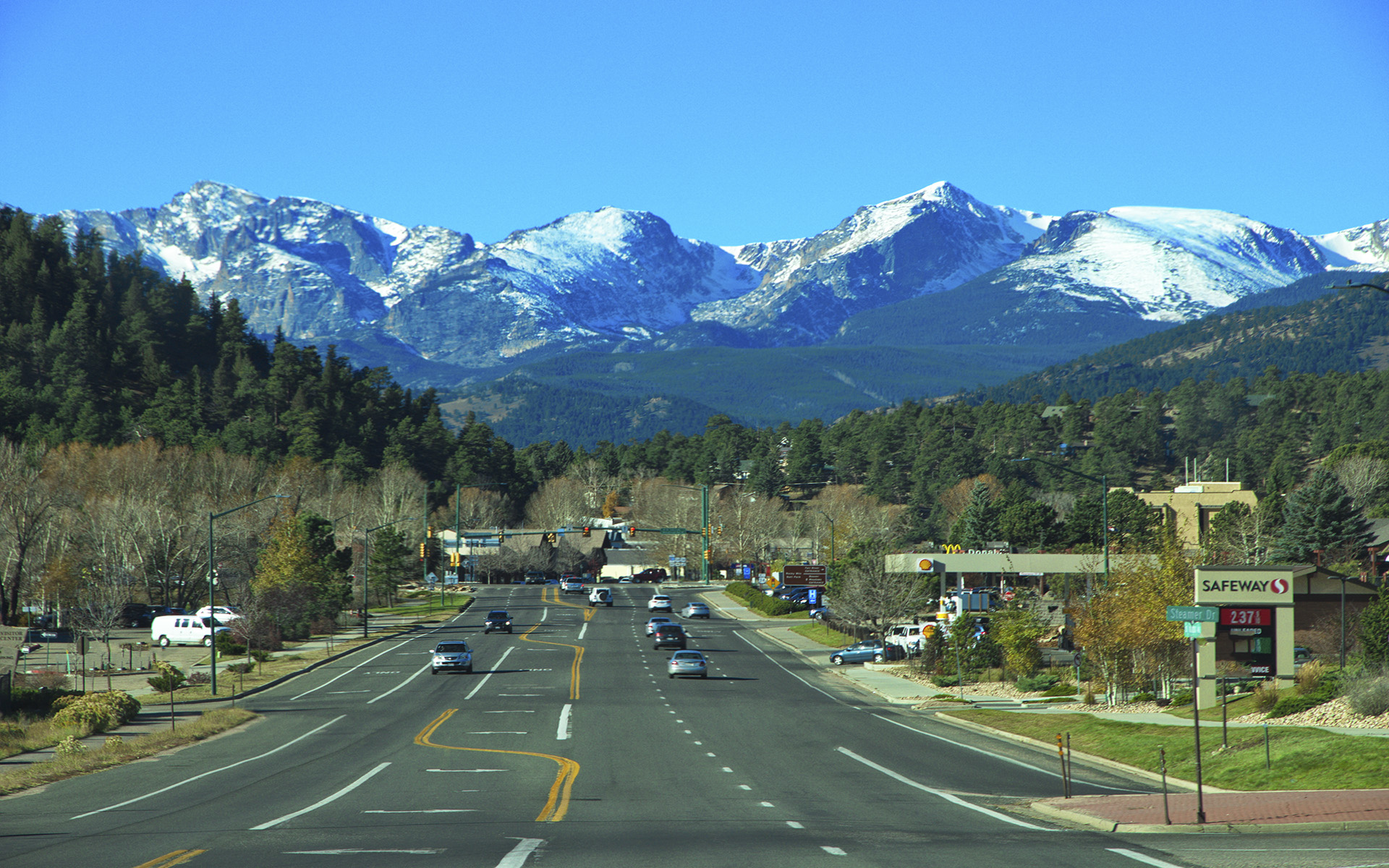 Outstanding In Every Way!
Review of Twin Owls Steakhouse, Estes Park CO
We dined at the Twin Owls Steakhouse on a recent trip to Estes Park. OMG! What a wonderful experience. From the ambiance to the service to the food, everything was outstanding!
When we pulled into the parking lot on a Sunday night there were three huge wild elk standing there, as if waiting to greet us. They ran off when we got out of our car! We told the story to the hostess and she advised us to stay away from them as this was their rutting season. No worries there!
We were promptly seated near the fireplace. Our waiter Val soon appeared and explained the dinner specials for the night. We both ordered French Onion Soup as an appetizer. My partner ordered the Bison Filet and I settled on the Elk Medallions. Both were served with sweet potatoes and a vegetable medley. There was so much food we couldn't finish it all!
My partner had an after dinner drink while I enjoyed the Tiramisu to help finish off my wine. Val was very attentive and professional. We enjoyed the evening immensely and would go back to the Twin Owls Steakhouse in a heartbeat. Five stars!
Date of visit: October 2017
---

Sadly In Need of Modernization...
Review of Ishnala Supper Club, Wisconsin Dells
We dinned at the Ishnala Supper Club on a recent weekend stay in the Wisconsin Dells. My partner had dinned here in the past with her parents as a child, but this was my first ever experience at Ishnala. They don't accept reservations, and we were told that it would be about a 45 minute wait for a table. The restaurant overlooks Mirror Lake, so we ordered a glass of wine and went outside to sit on the veranda to gaze upon the scenery and watch the sunset while waiting for our table.
As another reviewer commented, the interior decor at Ishnala is like something out of Paul Bunyan's Cook Shanty—only darker and gloomier. Music from like, the 50's played loudly overhead, while pictures of flyboys and military officers from the 40's adorned the walls. The entire ambiance seemed like a testament to ghosts of the past--a sad monument to a bygone era.
As yet another astute reviewer has noted, even though there are clearly empty tables available when you arrive, they always tell you there's a wait. Then they herd you into one of their bars so that you can buy their over-priced drinks while you wait for your table. Since they are not open year round, they need to maximize their profits while they are open.
It was a good 45 minutes before we were seated, and we must have been the last table in the place. Our young waitress Natalia (Natasha) was charming and attentive. She explained the night's dinner specials as well as the wine special. I opted for the special steak filet, while my partner chose the lobster tails. We were offered cheese and crackers as well as fresh bread as an appetizer. We ordered salads as well.
The food arrived in proper order. But when my steak arrived it was covered with what looked like bleu cheese. Are you kidding me? Yuk! Who's idea was that? I had to scrape it off. If that wasn't bad enough, I had ordered my steak medium-well, yet it appeared quite rare--still very pink in the middle, a far cry from medium-well. This might be fashionable in some circles but it is NOT how I like my steak. But by the time our waitress Natalia showed up again I had managed to choke down nearly half of it--too late to send it back. My partner seemed to be enjoying her lobster tails as she reminisced about past dinners at Ishnala with her parents.
Looking around, however, I couldn't help but think that a venture capitalist would have a field day with this place. The location on Mirror Lake is excellent. Change the (racist) name of the place; gut that spooky interior and modernize/refurbish the decor; ditch that outmoded business model and start accepting reservations; expand the cramped parking lot; hire cooks who can actually read and follow a dinner order ticket; improve the quality of the food--and the place could be a real money maker. As it stands, Ishnala is little more than a gloomy museum that happens to serve mediocre food at inflated prices. Might as well be dining at the House On the Rock!
It would also help to have owners/managers who actually cared about their patrons. The current establishment's heart just isn't in it—they seem to be merely going through the motions, resting on their laurels, "flipping tables" to make a fast buck.
We ordered after-dinner drinks, but it was clear that they were in the process of closing down for the night. Even though my partner had fond memories of this place as a child, it was a mediocre experience for me. It might have been better if the cooks weren't afraid to cook my steak to order and if the drinks were not so over-priced. The Brandy Alexander was pretty good, but all things considered, I won't be rushing back to the Ishnala Supper Club any time soon--at least not before the renovations. It's one thing to be rooted in the past, quite another to be living in it...
Date of visit: September 2017
---
The Most Amazing Cuisine!
Review of The Hudson, Sedona AZ
We recently vacationed for a week in Sedona and before we got there we vowed to eat at a different restaurant every night. Well that strategy changed when we got to The Hudson. OMG! The food was sooo delicious there, with such an artistic presentation, that we had to go back a second time before we left Sedona.
For starters, the FIREBALL CHICKEN WINGS were outstanding! Crispy and spicy hot, they were probably some of the best wings I have ever had.
The HOUSE SALAD in itself was amazing. Fresh greens, cucumber, tomato, and sweet carrot sticks in a tasty house vinaigrette. Very good!
For entrees, the first night I had the PAN SEARED RAINBOW TROUT. The second night I tried the PEPPERCORN PRIME NEW YORK STEAK. Both dinners were outstanding! My partner had the BLACKENED SWORDFISH and the THAI SCALLOPS. She enjoyed both of her entrees as well.
We enjoyed after dinner drinks at the bar and were quite entertained by the bartender, who, it so happened, moved to Sedona with his wife from our home state of Wisconsin. What a coincidence!
Overall, we rated the Hudson as our number one dining experience for our recent trip to Sedona. The food, the service, and the ambiance were all exceptional. We will definitely be going back next year.
Date of visit: May 2017
---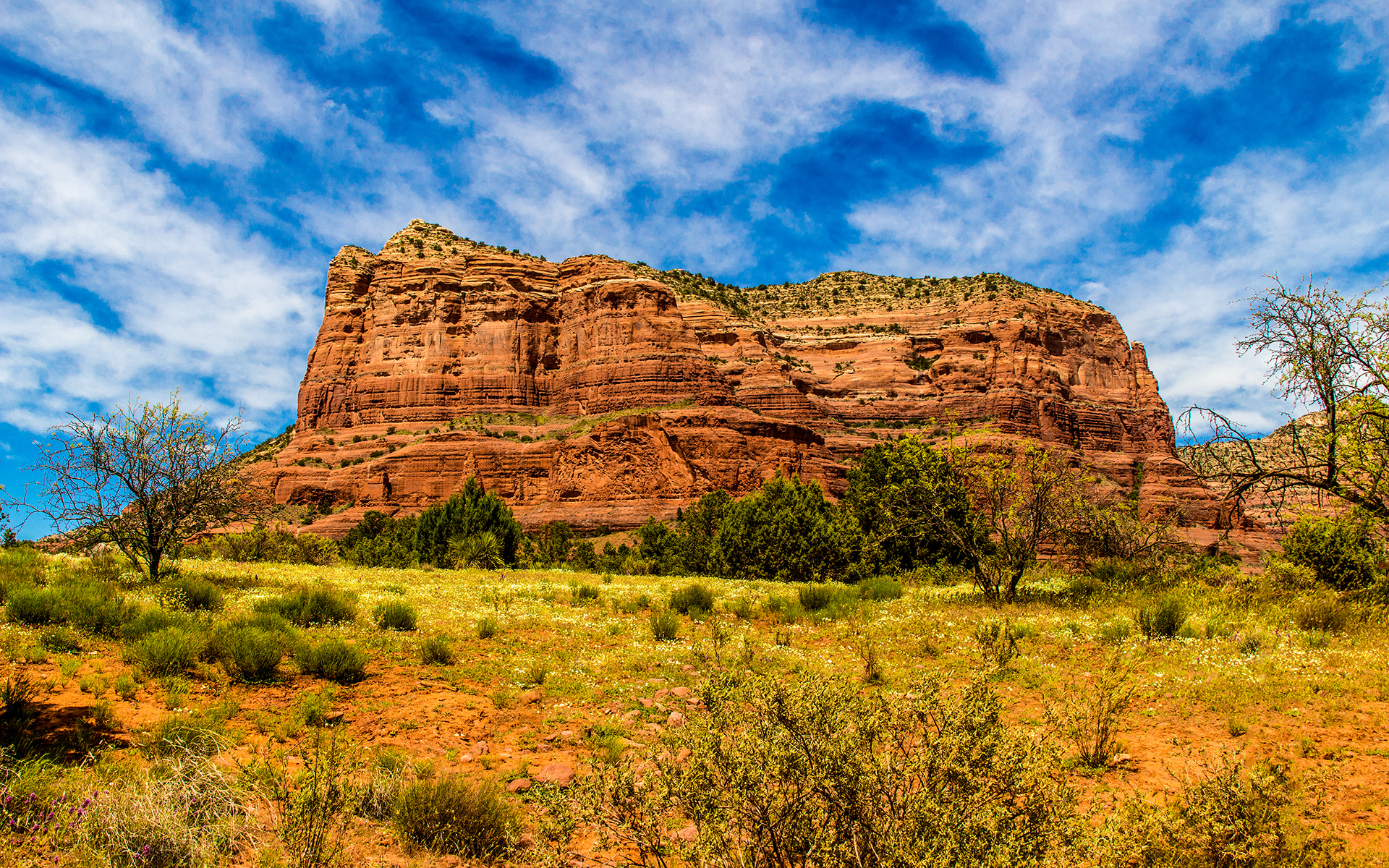 A Mixed Dining Experience...
Review of Elote Café, Sedona, AZ
The most annoying thing about the Elote Café is the fact that they don't accept reservations and there is usually a wait time of 45 minutes to an hour, and usually longer. We almost didn't go for this fact alone...
But anyway, here we were, sitting in the cramped hallway adjoining the two dining rooms. We sipped wine and munched on stale popcorn while waiting for our table, listening to the other potential diners talk about their day's hiking experiences. When our buzzer finally went off and the hostess seated us, my partner was horrified to discover that we were seated next to a large family table with lots of noisy kids. Yikes! We requested different seating and the hostess accommodated us.
We have dinned at Elote Café on past visits to Sedona, and have always found the food to be quite good. This time I tried the Smoked Brisket Enchiladas and found them to be absolutely delicious! My partner had the Halibut Asado and she seemed to enjoy her dish as well.
We had wine with dinner, and afterwards ordered some after dinner drinks. The service was good, although our waitress confessed that that the restaurant had a "limited bar". How can such a fine restaurant have a limited bar? My Bailey's on the rocks was quite SKIMPY--barely a half-inch of liquor in the bottom of a glass full of ice. A bit disappointing.
There are plenty of fabulous restaurants in Sedona, most of which accept reservations, and we are not sure that we will be returning to Elote Café again next year. The food is good but not THAT good--it just doesn't justify the hassle of getting a table, at least not for us...
Date of visit: May 2017
---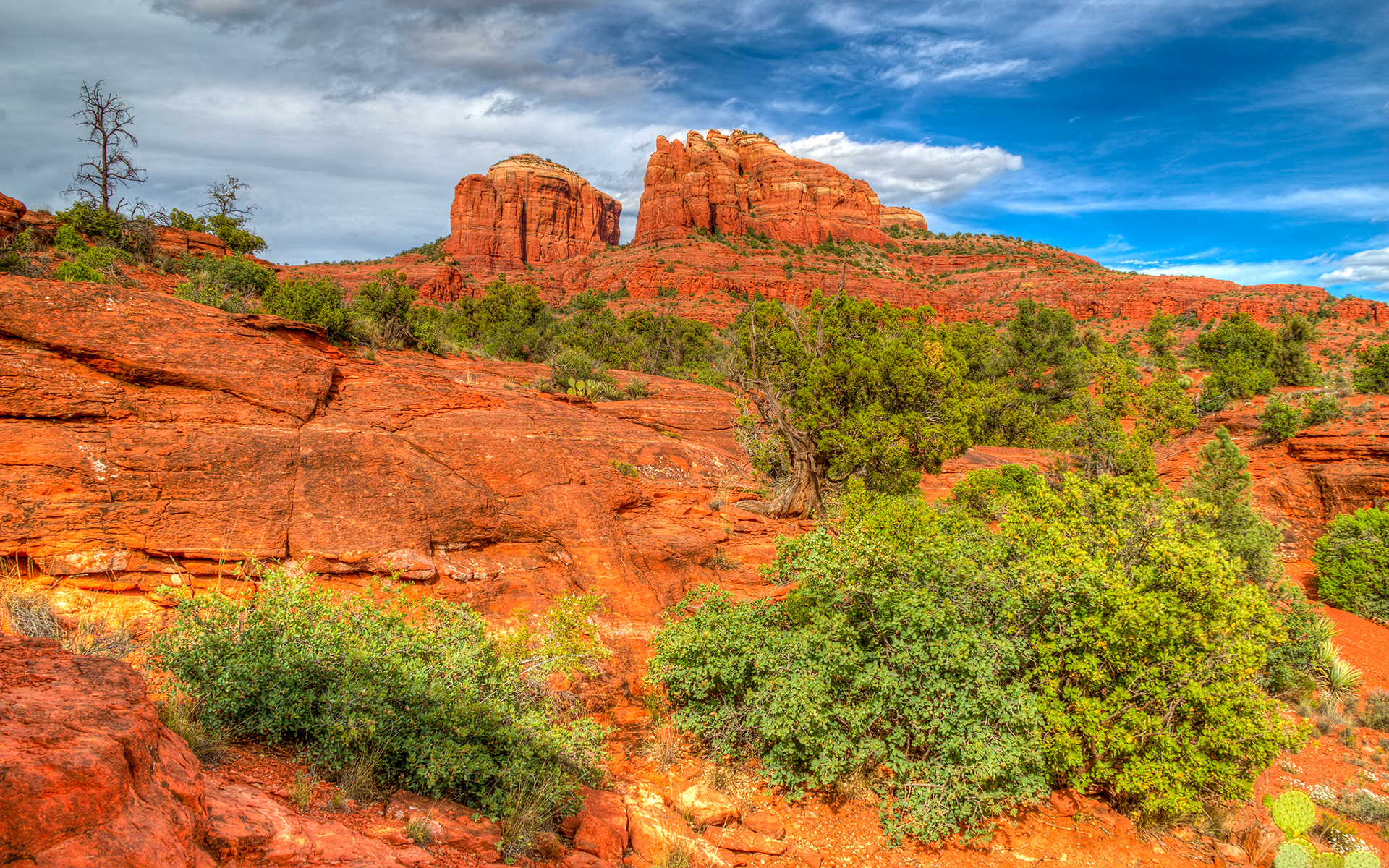 An Excellent Dining Experience!
Review of Mariposa, Sedona AZ
We dined at Mariposa twice on a recent vacation to Sedona. The first time we arrived without reservations on a Thursday night, and the place was packed. We were informed by the maitre d' that we could sit at the bar and enjoy the full dinner menu, so we took them up on the offer. We sat there for a while, however, and the female bartender appeared to be ignoring us. She waited on people to our left and to our right, but we were apparently invisible! So after what seemed to be an interminable wait, I asked a young man behind the bar (bus boy?) if we could order some food. He nodded as we told him what we wanted, then went over to a computer and placed our order. Of course when the food arrived it was NOT what we had ordered, so now we had the full attention of the bartender who had apparently been ignoring us.
We ordered some wine, I had the Veggie Nirvana and my partner ordered the Ecuadorian Shrimp Ceviche. The food was excellent and the bartender apologized for her prior inattentive behavior and gave us a round of drinks on the house. We enjoyed the food and ambiance so much that we made reservations for the following Wednesday, the night before our departure from Sedona.
Wednesday arrived. It was a cool night in Sedona, but we elected to sit on the patio. There were gas heaters strategically placed about the patio, and we were lucky enough to be seated right next to a large, circular fire pit. Our waiter Brad (?) was attentive, and we again enjoyed a sumptuous gourmet meal. For an appetizer we tried the Aguacate Frito--crunchy fried Avocados with smoky Pimentón Aioli--dee-licious! My partner and I split a salad, and for dinner I had the Pollo Rustico which was quite good, and I think my partner again ordered a shrimp dish. The excellent food, the elegant ambiance, and the gorgeous Sedona scenery make dining at Mariposa a delightful experience. If you enjoy fine dining in a gorgeous setting you won't be disappointed.
Date of visit: May 2016
---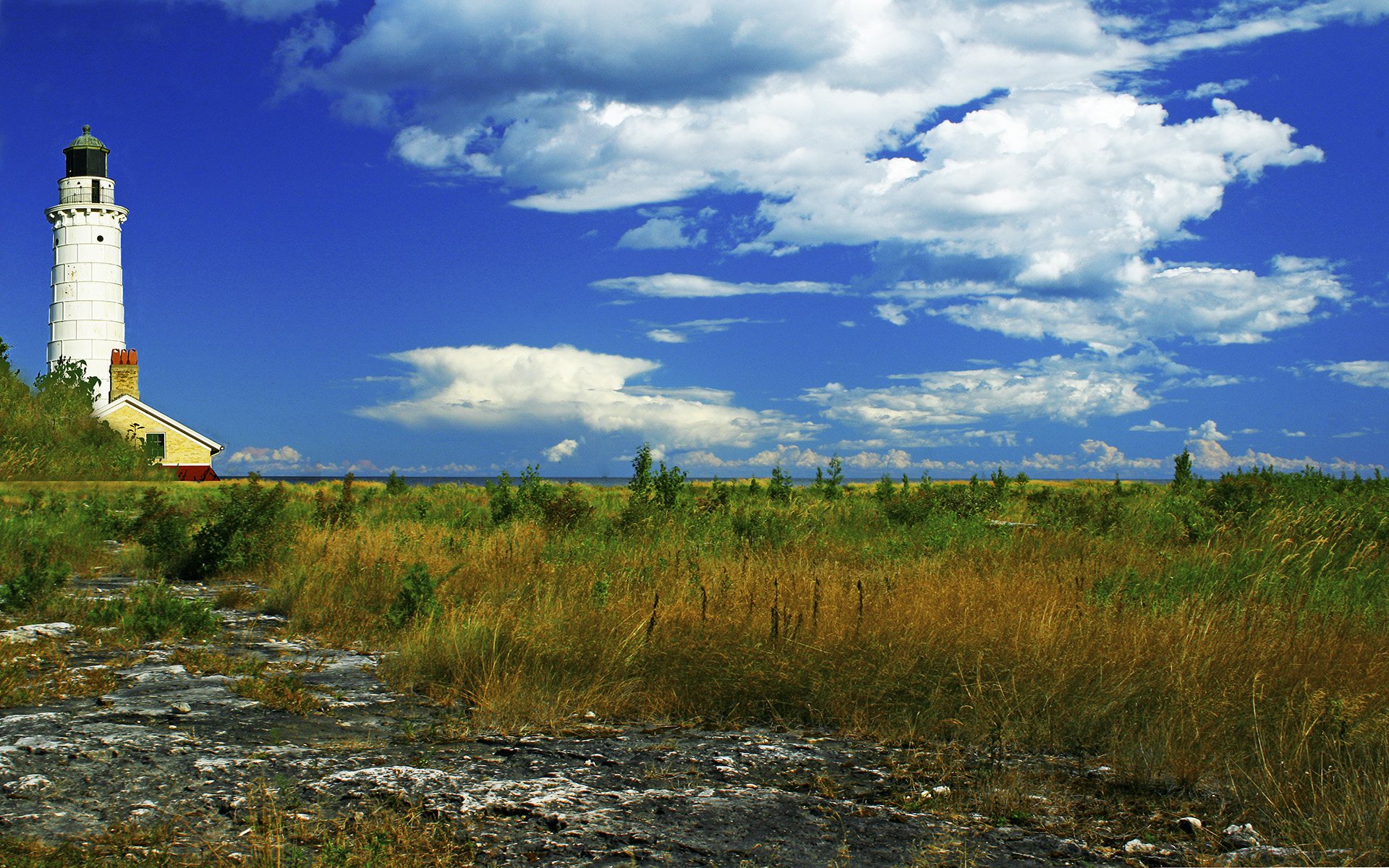 Pretentious Staff, Poor Service...
Review of Mr Helsinki, Door Co, WI
After reading all the great reviews for Mr. Helsinki Restaurant & Wine Bar and checking out their menu, we decided that we had to give them a try. We arrived on a Saturday night and the place was absolutely packed. We were told by the maîtres d' that it would be a 40-minute wait. The aromas in the place were so good that we decided to stay. We got a glass of wine and chatted while we waited for our table to become available.
Well it was a good 40 minutes and then some. Some "regulars" who arrived after us were seated before us - not sure if it was because they had reservations or if it was due to preferential treatment. But by this time my partner was VERY hungry, and was getting a little irritable. FINALLY our table was ready and we were seated.
My partner had her heart set on the halibut. But when the waitress arrived of course they were OUT of the halibut! Disappointed, she chose the salmon, and a watercress salad. I chose the Thai Spinach Soup and a spinach crepe. We ordered more wine.
We waited... and waited.... and waited some more.... and still no food! We are now on our 3rd glass of wine on an empty stomach, and my partner is more than a little annoyed, as the people at the table next to us were seated AFTER us, and they were nearly done with their salad! The waitress came over and apologized, and offered up some excuses. She stated that the cooks were "swamped" in the kitchen, and had "only a 2-burner stove" to prepare all the meals on. She also stated that they had messed up the salad order, and were now out of watercress. This was too much for my partner. She was insisting that we just walk out, but I paid the wine bill first, and then we left.
We were VERY disappointed in Mr. Helsinki Restaurant & Wine Bar. The food smelled and looked wonderful. The only problem is we never got the opportunity to actually TASTE it! The staff seemed a bit pretentious, and because of the interminable wait and the bad service, we will NEVER be going back.
Date of visit: November 2014
---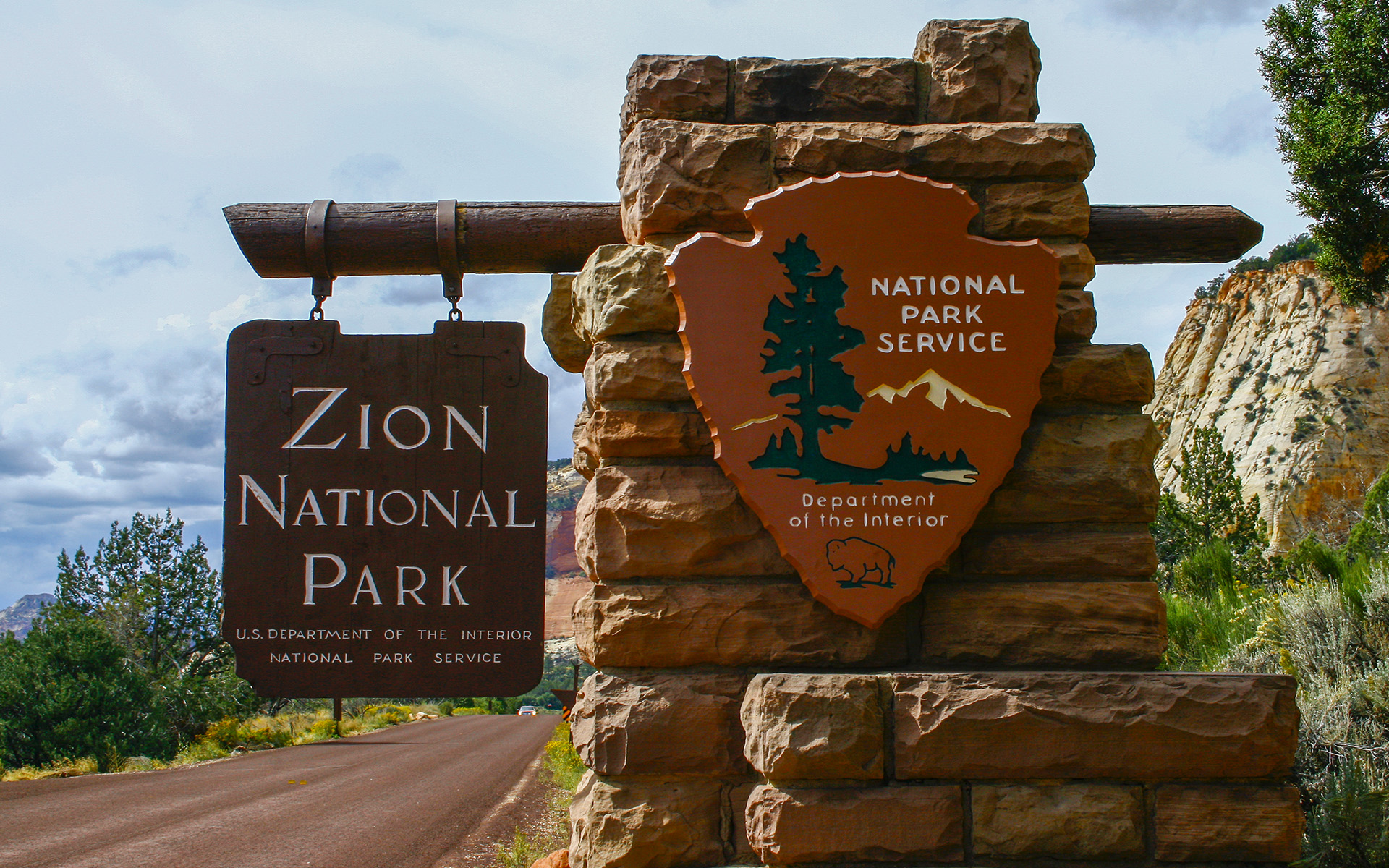 OMG! The Best Gourmet Meal...!
Review of The Whiptail Grill, Springdale, UT
During our recent trip to Zion National Park and Southern Utah, we stopped for lunch at the Whiptail Grill. OMG! We were extremely delighted with the food! The place is an old gas station converted to a restaurant, and thus easy to miss unless you did your homework on TripAdvisor ahead of time, like we did.
For lunch I had the Spaghetti Squash Goat Cheese Enchiladas--incredibly good! Who would have thought to combine spaghetti squash with enchiladas? But it worked! Very tasty. My partner had the Stuffed Avocado Salad--and she could not finish it all it was so big.
Our "waiter" just happened to be the owner, so we chatted with him for a bit. He stated that we could bring our own bottle of wine to the restaurant, so we went back for supper later that same night! For supper I had the Goat Cheese Chile Relleno--out of this world DEE-LICIOUS! If you like gourmet food, be sure not to pass up the Whiptail Gourmet Grill in Springdale the next time you go to Zion. Outstanding!
Date of visit: October 2011
---