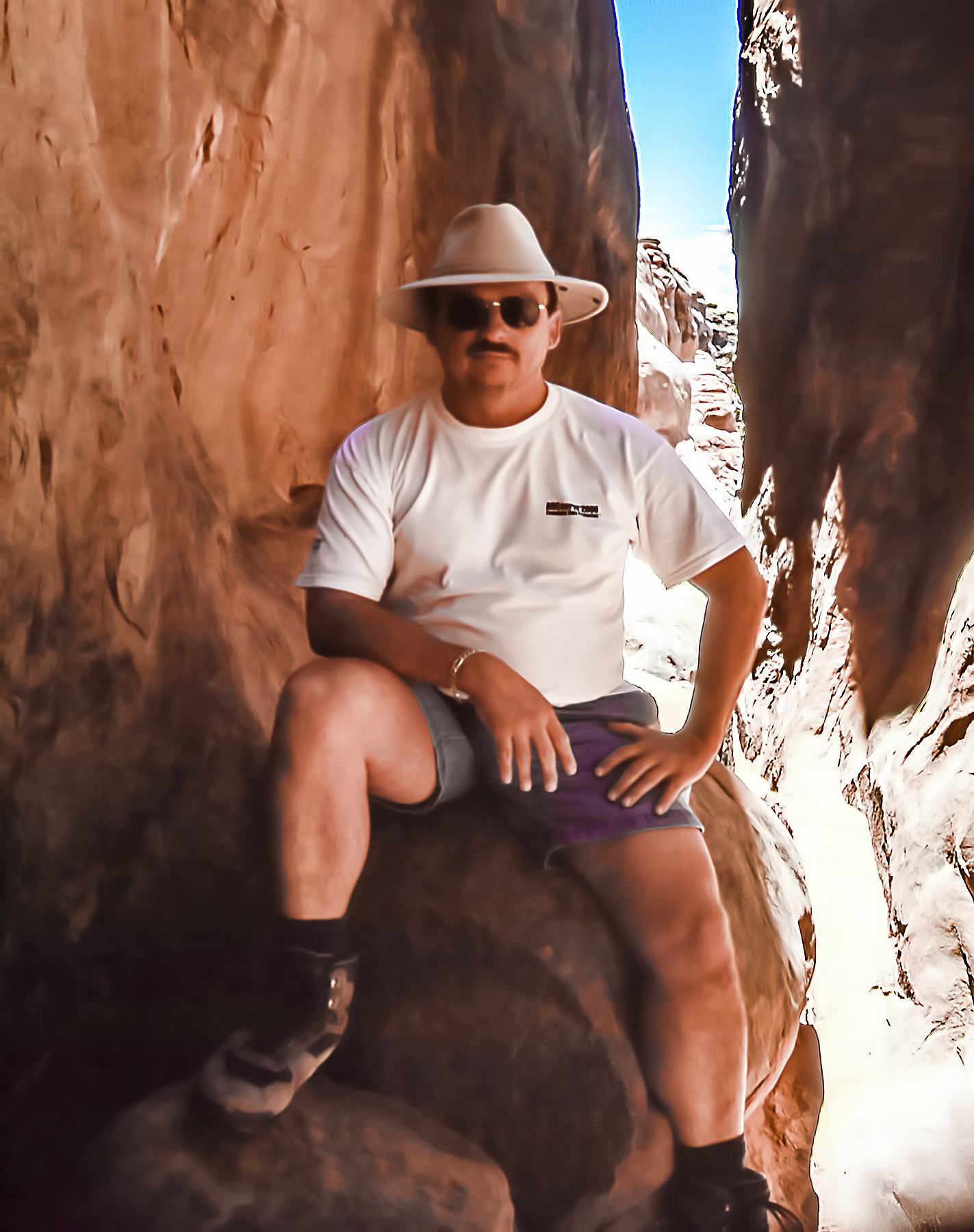 I became interested in photography as a young boy when I inherited my grandfather's old Argus C4 35mm rangefinder film camera. Wow! What a great new toy! With that old rangefinder camera I learned a lot about 35mm film photography. My Argus stayed with me throughout my teens and early twenties, and I took it everywhere. I eventually gave it up in favor of various 35mm SLR film cameras, but nevertheless I remained a die-hard film-camera enthusiast well into the digital era.
I was truly amazed, however, when I finally bought my first digital camera—a Canon Rebel. What?! I can change the ISO and white balance on the fly? I'm not limited to 24 or 36 exposures? And greater dynamic range with digital sensors, especially in low-light situations? Why had it taken me so long to go digital?
As for my education in photography, I am largely self-taught, through books and on-line photography courses like those at Lynda.com, although I am a graduate of a 2-year college photography program. In college I learned a lot about the commercial aspect of photography by creating product sets and shooting them through a large-format view camera. I also learned a lot about the fine art of photography in general.
Turning my photographs into fine art has been the passionate focus of the latter part of my photography career. I believe that great art should inspire awe in the same way that gazing at a beautiful landscape in nature inspires awe. And as a Digital Photographer or Digital Painter, I strive to inspire such awe in the viewers of my work (and sometimes I even succeed!).
My artistic process begins in the field with the best possible RAW image capture. I shoot RAW files exclusively, rather than JPEG's, which are "pre-baked" lossy files of lesser quality. Most of the time I shoot bracketed HDR sequences—three or more varying exposures of the same object or scene which I combine in post production into a single enhanced image. This enhanced High Dynamic Range image provides the foundation for a much broader color and tonal range from which to draw in post production, providing a wider range of artistic possibilities for any given image.
Unlike traditional film photography which seems to pride itself on minimal image manipulation, Digital Photography is an art form in its own right, which combines photography, digital manipulation, and creative artistic imagination. Proper combination of all of these elements contribute to produce the finalized artistic image. So the question "Is it photoshopped?" is moot. Of course the image is photoshopped! Adobe Photoshop, Adobe Lightroom and other such software programs are an essential and indispensable part of the Digital Photography post production process. To paraphrase my mentor Harold Davis, anyone who says their images aren't photoshopped is either lying or producing inferior images.
After the bracketed HDR sequence is combined in Photomatix Pro or Aurora HDR, my post production technique continues in either Luminar 4, ACDSee Ultimate or Exposure X5 for basic tonal and color adjustments. The image is then exported to Photoshop for further digital processing. This might include the addition of various layers and layer masks, or possibly the use of Topaz filters. Once the image is tweaked to my satisfaction it can then be outputted to various mediums, either traditional photo paper, gallery wrapped canvas, acrylic or metal. The nature of the processed image will largely determine what output medium is best suited for its optimal enhancement and display. This is a somewhat subjective call, and when I do an installation in a new venue I often like to juxtapose sharp, acrylic landscapes with softer, more painterly canvas images.
So, if according to the old cliché, beauty is in the eye of the beholder, then I encourage each of my viewers now to hereby behold my artistic work!